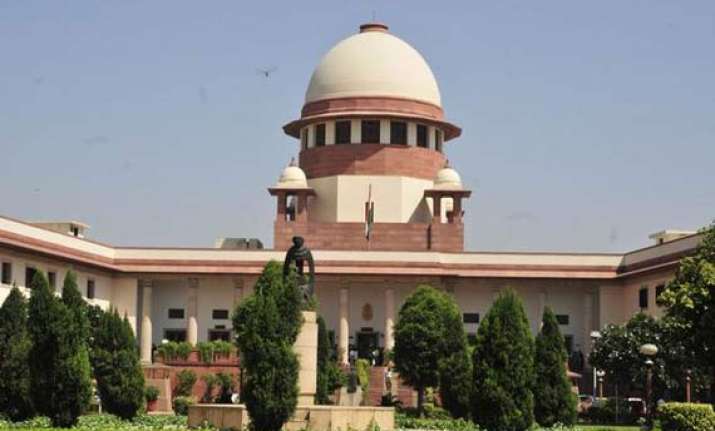 New Delhi: The Supreme Court has allowed a plea for restoring relaxed norms in central government departmental promotion examinations for Scheduled Castes/Tribes employees which was withdrawn in 1997.  The apex court termed as "illegal" the 1997 Office Memorandum containing the instructions to withdraw the norms for departmental promotions to SCs/STs.  
A five-judge Constitution bench headed by Chief Justice R M Lodha set aside the 1997 Central government office order and directed to provide reservation with all consequential reliefs.
The Department of Personnel, in December 1970, had relaxed standards in the case of Scheduled Castes/Tribes candidates in departmental competitive examinations and in departmental confirmation examinations.  However, in 1997, the government had withdrawn this order which came under challenge and was allowed by the apex court.  "Consequently, civil appeals are allowed.
The impugned order is set-aside. 1997 Office Memorandum is declared illegal. The respondents are directed to modify the results in the Section Officers/Stenographers (Grade B/Grade-I) Limited Departmental Competitive Examination, 1996 by providing for reservation and extend all consequential reliefs to the appellants, if not granted so far," the bench also comprising Justices J S Khehar, J Chelameswar, A K Sikri and R F Nariman said.
The bench, further, clarified that such promotions through relaxed standards in departmental examinations would have to meet the conditions laid down in M Nagaraj case --50 per cent ceiling on reservation, creamy layer concept and the compelling reason—in 2006.
In the Nagaraj case, it had said that the State is not bound to make reservation for SCs/STs in matters of promotions.
"However, if they wish to exercise their discretion and make such provision, the State has to collect quantifiable data showing backwardness of the class and inadequacy of representation of that class in public employment in addition to compliance with Article 335 of the Constitution," it had said.
According to Article 335 of Constitution, claims of the members of the Scheduled Castes and the Scheduled Tribes shall be taken into consideration, consistently with the maintenance of efficiency of administration, in the making of appointments to services and posts in connection with the affairs of the Union or of a State.