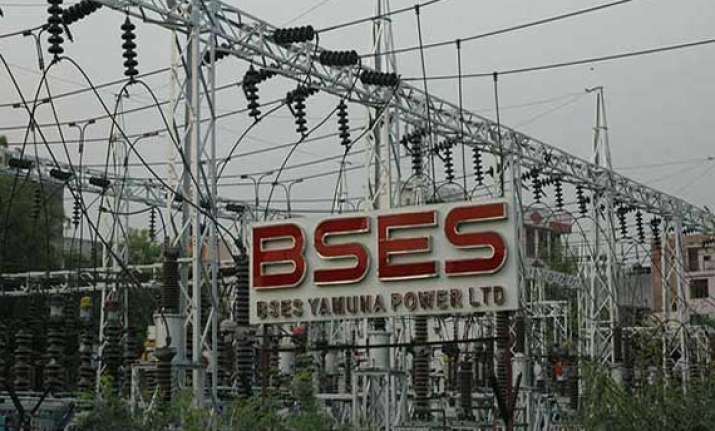 New Delhi: The Supreme Court today directed Reliance ADAG-owned power distribution company - BSES Yamuna Power Limited (BYPL) - to pay the outstanding dues by July 15 to power generating and transmission utilities for the electricity purchased from January to June this year.
The payment has to be made to state generating companies, Indraprastha Power Generation Co Ltd, Delhi Transco Ltd, Pragati Power Corp Ltd and Bawana Power Plant.
The collective outstanding dues to these four companies
sum up to Rs 257 crore but BYPL claimed that there has been a subsidy of Rs 96 crore with them and, therefore, it is left with the dues of Rs 161 crore.
The apex court said the company shall also continue to pay the recurring monthly demand to power generating and transmitting companies on the same basis of figure indicated in its order of May 6, 2014.
A bench headed by Chief Justice R M Lodha, which declined to give any further time to the company, said, "We are satisfied that the discom BSES Yamuna Pvt Ltd must make payment of due amount as on June 30."
The bench, which took on record the statements of accounts shown to it, said, "The company will make the payment as shown to generating and transmission companies immediately and in no case later than July 15, 2014."
The bench, also comprising justices M B Lokur and Kurian Joseph, observed that there was no justification for BYPL to seek further time and deliberate on other issues arising in the matter.
"We find no reason why they (power generating firms) should not be allowed the payment. They are also not the bania (petty shop). They are giving figures after calculating and adjusting. We are not asking you to pay arrears. How long will you continue like this?" the bench said, making it clear that whatever was the current demand from January to June has to be paid by BYPL.
BYPL in a statement said it was "actively exploring" various avenues to make the payments as directed by the Supreme Court.