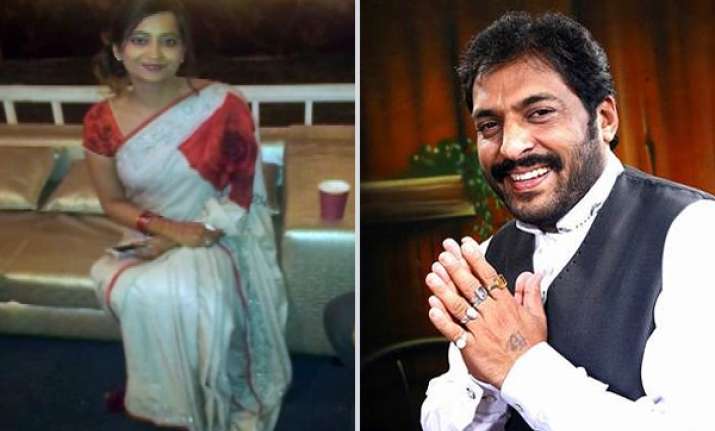 Panaji, Aug 7 : Former MDLR airlines employee Geetika Sharma, who cmitted suicide alleging that she was harassed by former Haryana minister Gopal Kanda, had been working in the company's casio operations in Goa in 2009, Times of India report.
The report quoting sources said Geetika held a top post in the management and had accompanied Gopal Kanda during his visits to Goa.  She was at the level of director.
"Everyone knew of her proximity to Gopal Kanda and they travelled to Goa on a few occasions together", said the source.
"Initially,she was based at Mint Club Casino in a five-star resort at Arpora and was later overseeing operations at Mint Cruise Casino:,sources said.
MDLR had then bought over the offshore Casino Rio, owned by the Leela Group, and renamed it Mint Cruise Casino.
Sources said that Geetika had a fallout with another colleague, Nupur Mehta, over an issue in 2009.
It was during the Haryana state elections in 2009 when Gopal Kanda was elected and was made a minister .
The two clashed and Geetika had even lodged a police complaint against Nupur in Goa, sources said.
Nupur Mehta, a Bollywood starlet, had faced allegations of having a role in cricket match-fixing.
Sharma left MDLRs casino operations in late 2009 before it suddenly shut down leaving its employees in the lurch,sources said.
"Sharma left MDLR's casino operations late in 2009 before it suddenly shut down leaving its employees in the lurch," sources said.  
India TV had yesterday  published Geetika Sharma's suicide note,  where it was stated that Kanda "has an illegal relationship with woman named ....(name withheld)  and a girl child also with her."  
Sources told Times of India  that the woman is based in Goa and earlier resided in Porvorim, but was later 'gifted' a bungalow at Taleigao, a couple of kilometers away from the capital city of Panaji.
Here is the suicide note left by Geetika Sharma:
Suicide Note
"I'm ending myself today because Im shattered inside. My trust has been broken and I'm being cheated. Two people responsible for my death is ARUNA CHADHA  and GOPAL GOYAL KANDA. Both of them have broken my trust and misused me for their own benefits. They have ruined my life and now they are trying to sabotage my family members. My family is very innocent. Aruna and Gopal Goyal are liars, cheaters and crook. They can hurt and ruin anyone for their own purpose. I've forgiven them number of times, but it was my biggest mistake. Gopal Goyal before also did hurt me and my family but we still forgave him but he again misused our innocence and trust. he is a cheat, and a fraud man. These two should be punished for their wrong deed ad malicious intentions towards me and my family. They have made my life abnormal. I love my Mom, dad and my bhai.  
Geetika Sharma  4/8/12"

In another note, written by Geetika  three months ago, she wrote:
"Gopal Goyal is a fraud. He always keep his bad intentions towards girls. He is a man of no shame and no guilt.
He always takes advantage of others. He has illegal relationship with a woman named  (name withheld)  and a girl child also with her.
Still he keep on hitting on girls. he is a shameless and worst man I have ever seen in my life. In the name of relationship, trust God he cheats people and harasses. He always lies. He lies to his family, kids, people around, everyone.
Now this time Aruna is also helping him to hurt me, harass me, sabotage my family. She use to act as my wellwisher but eventually she has shown her true colors. For the sake of her job she can stoop down to any level.
My biggest mistake was I trusted them, which is now costing my life. I will never ever forgive them. They are the one who have separated me today from my mom, dad and bai. I hate dem, these two.
Geeitka Sharma   4/5/12"