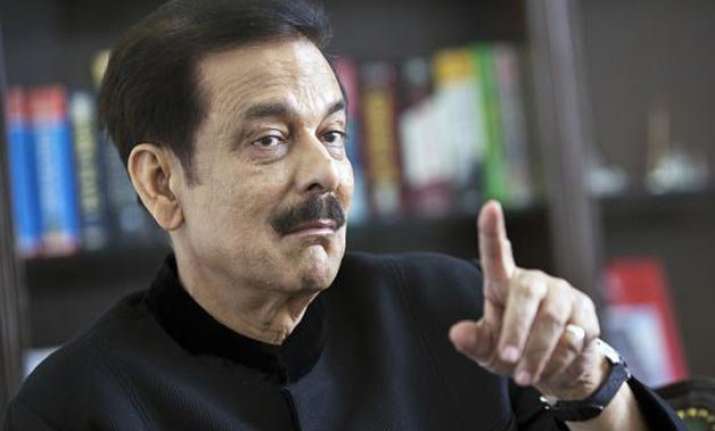 Lucknow: The Sahara India Parivar today launched 'Life Mantras' – the first of the 'Thoughts from Tihar' trilogy of books penned by Subrata Roy, Managing Worker & Chairman, Sahara India.
The Sahara chief is currently in judicial custody at Tihar jail in connection with a case of fraud registered by market regulator SEBI, the launch of his book was a grand affair. The book, which claims to be on his "lifetime experiences, observations as well as his insights on the day-to-day issues of people", was simultaneously unveiled at 5,120 special public events at different corporate establishments of Sahara India Pariwar, across India and abroad.
In the book, 'Life Mantras', Roy details the psychological and emotional aspects of life. "After having gone through the book, you will definitely and convincingly realize that to achieve peace, true happiness, contentment, satisfaction and also to attain continuous progress in life in terms of material gains, respect and love, you need not depend on anybody in this world. It all depends on you. It is all in your hands," Subroto Roy said in a statement.
The forthcoming books of the said trilogy are 'Think with Me - How to make our country ideal' and 'Reflections from Tihar - A book on Tihar Jail'. These other two books of the trilogy are also said be releasing soon.
In the book, Subrata Roy delves in detail on the entire philosophy of life.
"As you get immersed in the potent energy of these 'Life Mantras', you will slowly find a change, a sense of fulfillment, a self-motivation coming in you. You will thus be led to the ultimate realization that the journey of life is indeed a truly blissful and an enlightening experience," he writes.
Subrata Roy is currently under the judicial custody of the Supreme Court of India at the Tihar jail, in connection with an ongoing case with the market regulator, SEBI.