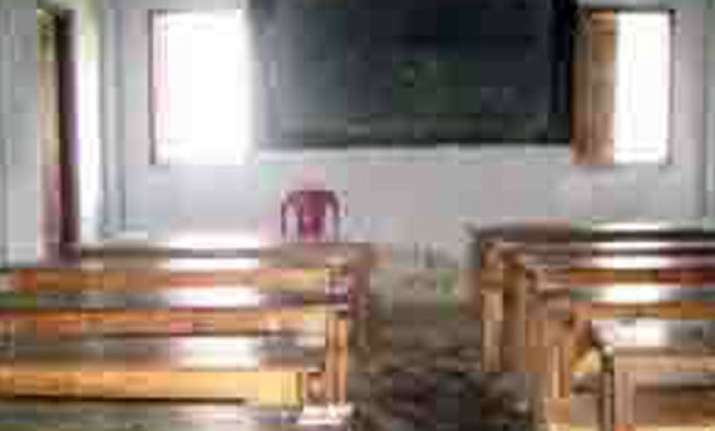 New Delhi: A class XII student became partially deaf after allegedly being slapped by a teacher of a private school here, police said yesterday. Nitin Kumar, a native of Meerut in Uttar Pradesh, claimed that he was slapped by his teacher, Kiran Pal, in his school in West Patel Nagar area of central Delhi on August 3, police said.
According to the complaint lodged by the 19-year-old victim's parents, the teacher got angry when he found Nitin doing English homework during Political Science period.
The teacher slapped him, and when he reached home, he felt pain in his left ear.
His mother took him to a private hospital where doctors told her that his eardrum has been damaged, police said.
The victim's family then approached police and got a case registered against the teacher, who is absconding after the incident, they said.
The victim's family has alleged that the boy has become partially deaf due to the assault. Police has launched a manhunt to nab the accused.