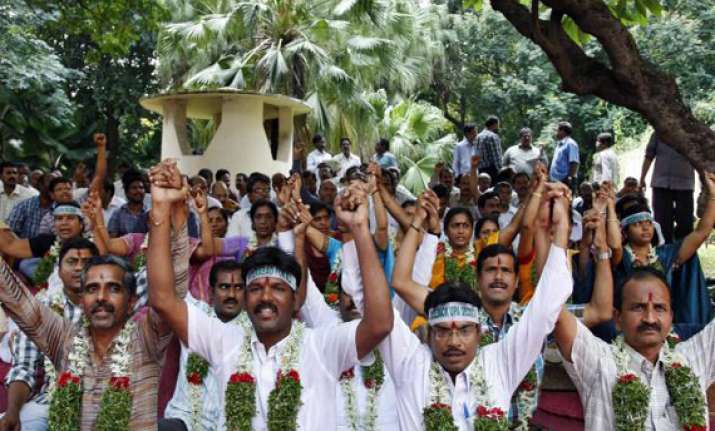 Hyderabad: The striking Andhra Pradesh Government employees, who are protesting proposed bifurcation of the State, would hold talks with Chief Minister N Kiran Kumar Reddy here today.
The pro-united Andhra employees of various departments are on strike since August 13, though others like electricity staffers and teachers called off their agitation recently.  
Talking to reporters here, P Ashok Babu, leader of the employees, said they are in favour of continuing the stir.  Ashok Babu and other representatives of the agitating employees will take part in the talks with the Chief Minister.  
The Government staffers have been active in the ongoing agitation against division of Andhra Pradesh. Protests continued across Coastal Andhra and Rayalaseema regions today in support of united Andhra Pradesh.
Meanwhile, Congress leaders like Union Minister D Purandeswari and State Minister P Balaraju said they would strive for protecting the interests of Seemandhra, while many other leaders said they would continue their efforts for keeping Andhra Pradesh united.