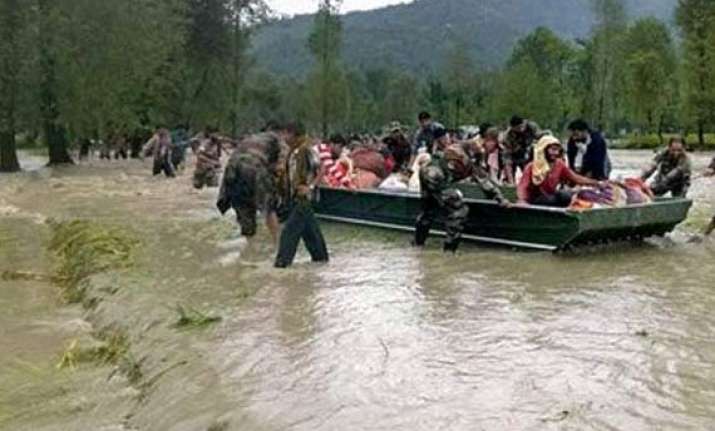 Srinagar: The Jammu and Kashmir High Court today directed the state government to take steps for protecting people, who have been rendered homeless by devastating floods, from the harsh winter conditions.
"It was noticed that most of the flood-hit families are residing in tented accomodation. It shall not be feasible in view of the severe cold during the nights which is to get intensified day by day," a division bench of the court comprising justices Mohammad Yaqoob Mir and Muzaffar Hussain Attar said in the order.
The bench, hearing a public interest litigation (PIL), directed the state to rehabilitate the homeless flood victims "in a manner so as to protect them against the vagaries of weather and the hardships of coming winter season".
The court listed the PIL for next hearing on November 3 after Advocate General Mohammad Ishaq Qadri sought time for filing the response by the state government.