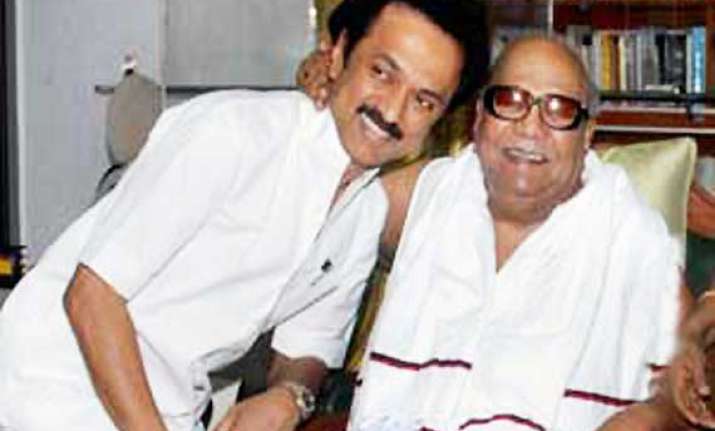 Tiruchirappalli (TN): The 10th state-level conference of DMK here clearly endorsed the emergence of M Karunanidhi's younger son M K Stalin as heir apparent, with the party chief joining top rung party leaders and those of its alliance in eulogising him for his 'hard work'.  
The DMK patriarch was all praise for his son and party treasurer for staging an event of this scale.
Party cadres concurred with him, pledging their undying loyalty to Stalin.  
Karunanidhi heaped encomiums on Stalin for saving Rs 1.01 crore for the meet and recalled he had struggled to mobilise just Rs 11 lakh and get a pat from his mentor and former Chief Minister C N Annadurai when he was holding the post.  
Party leaders vied with each other to describe Stalin as a man who worked hard to transform himself into a natural leader to improve skills in organisational matters and his oratory.