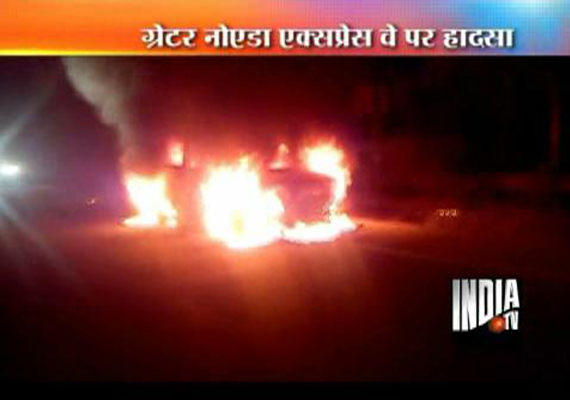 Noida, Mar 17: A speeding Tavera car suddenly caught fire late Friday night on greater Noida expressway.

A short circuit caused the fire and the car was gutted in no time. The driver of the car jumped out of the car immediately and managed to escape unhurt.

The fire-brigade once again proved to be insensitive and indifferent even during emergencies.

When the driver of the car rang 101 for help, he was advised to call Delhi authorities and his call was disconnected.

The driver called the fire-brigade second time but the car was gutted before the fire brigade team could reach the spot.