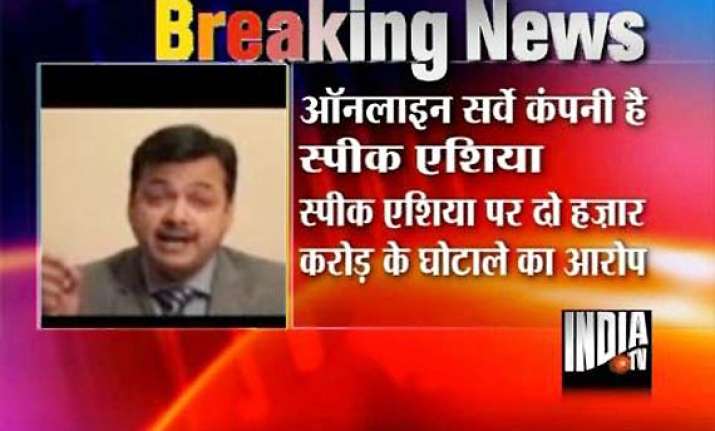 Indore, July 29: The Economic Offences Wing of Mumbai Police on friday detained  the chief operating officer (COO) of Singapore-based Speak Asia online survey company Tarak Bajpai in Indore.
 
Following some serious investigations against the multi-level marketing company that operates through virtual existence in India, the EOW  finally detained Bajpai and three others
 Bajpai was detained late Thursday night in Indore and  was interrogated by police.

The EOW has also detained one person at Raipur in Chhattisgarh associated with Speak Asia and are bringing him to Mumbai, the sources added.

According to media reports, two days ago, the Criminal Investigation Department (CID) had frozen bank accounts of the online survey company. However, following the enquiry by the Income Tax and Service Tax departments, many banks had already frozen several bank accounts of Speak Asia's distributors. The company do not have any bank account in India under its name.

Last month, acting on a complaint by a non-governmental organisation (NGO), Andhra Pradesh Police had also arrested two agents of Speak Asia.

The online survey company has been accused of Rs 2000 crore scam. Speak Asia Online (SAOL) would be inspected under section 591 of the Companies Act, which is applicable on companies incorporated outside India and has established a place of business within the country, reports said.

The Singapore-based company ran into a controversy over its alleged pyramid scheme that involves paid subscribers filling up online consumer survey forms and luring more into its fold in return for commissions.

Speak Asia also faces charges that some of the companies intended to benefit from its surveys had not employed it.