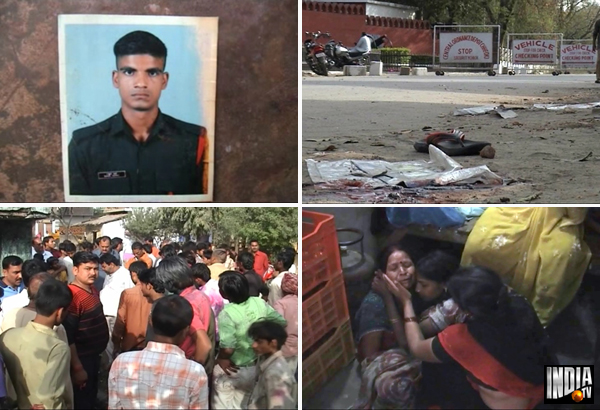 Allahabad, Mar 9: A minor quarrel  on Thursday evening led to the killing of two persons, including an Army jawan. An angry mob  blocked traffic and stoned vehicles and police arrested a Samajwadi Party worker Mohit Yadav in this connection.

Those killed in the firing included Army jawan Rahul Verma, who had come home to celebrate Holi, and a 22-year-old college student  Chandan Singh.

The two were celebrating Holi on the roadside in Naini, when a speeding motorbike  rammed into the crowd injuring several people. As Rahul and Chandan caught hold of the biker and pillion riders, one of them whipped out a pistol and fired at both killing them on the spot.

The killers escaped after firing in the air. The crowd caught hold of an SP worker Mohit Yadav, who was among the three assailants, and handed him over to police.

The angry crowd set fire to vehicles and stoned passing traffic on the highway.