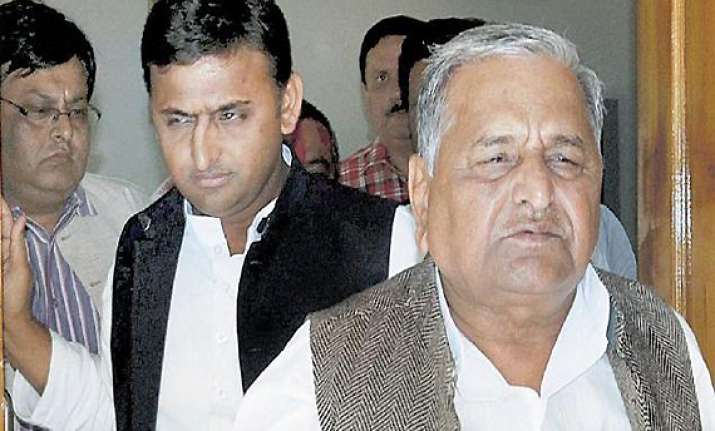 Lucknow, Mar 7: The Samajwadi Party, which got an absolute majority in Uttar Pradesh, would chose its next chief minister after Holi, amid demands from the party's parliamentary party members that Akhilesh Yadav be handed over the reins of the state.
"The meeting of legislators will be held after Holi to decide the future Chief Minister's name," party sources said here.
The legislators meeting, which was earlier scheduled for this evening was postponed keeping in mind the convenience of newly-elected MLAs due to the festival of Holi, they said.
Earlier this morning, a meeting of the SP parliamentary board was held in which majority of members pitched for state President Akhilesh Yadav as the next Chief Minister.
However, the final decision would be taken in this regard by party supremo Mulayam Singh Yadav.
"Majority of MLAs are in favour of making Akhilesh the next CM. At the meeting of legislators, they will put in their views on the issue", party national General Secretary Naresh Agarwal told PTI.
A number of MLAs, who reached here at the party headquarters met Mulayam Singh Yadav and congratulated him for the victory of the party.
"Now, the SP leaders will meet the Governor for forming the next government after legislators' meet after Holi", sources said.
The SP has bagged an absolute majority in 403-member Uttar Pradesh Assembly securing 224 seats.
Meanwhile, Akhilesh Yadav later told reporters that 'netaji' (Mulayam Singh Yadav) would be the next Chief Minister.
"Netaji will be the CM. The decision has been taken at the party parliamentary board", Yadav told reporters after coming out of the meet.