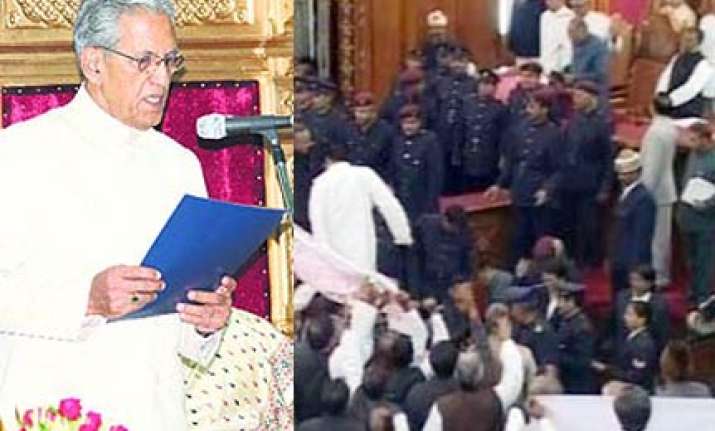 Lucknow, Feb 4 : MLAs belonging to the opposition samajwadi Party came wearing black robes and threw paper balls at the Uttar Pradesh Governor B L Joshi, who immediately finished off his speech and left after opening the joint house on the opening day of the Budget session of the state legislature.
Amidst defeaning uproar by Opposition members, the Governor's ADC and other security staff had a busy time fielding paper balls that were being thrown by the MLAs.
As soon as the proceeding of the House started, the Opposition members raised slogans and displayed festoons to protest against price rise. They also demanded release of jailed MLA Raghuraj Pratap Singh alias Raja Bhaiyya.
Following din in the House, the Governor read only the first and last line of his address.
Chief Minister Mayawati later condemned the behaviour of the Opposition and termed it as uncalled for. PTI