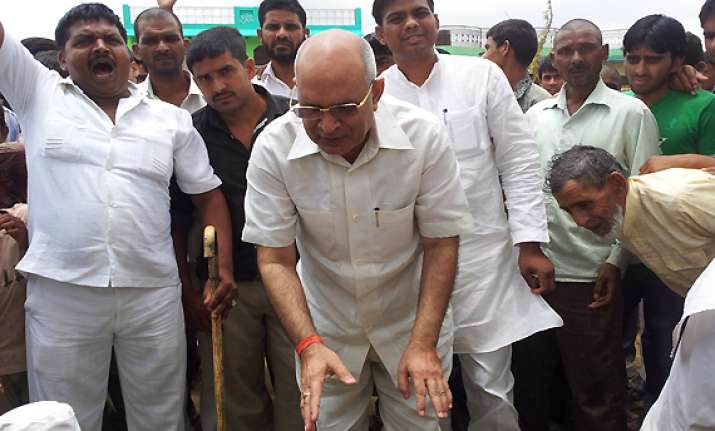 Greater Noida, Aug 3: Senior Samajwadi Party (SP) leader and Narendra Singh Bhati laid the foundation stone of a mosque at Kadalpur village here on Saturday.
Speaking on the occasion, Bhati said that the UP govt's first priority was the upliftment of the Muslim society.
He did not forget to mention the financial assistance and free laptop program started by the govt for the girl students of the weaker section.  
He claimed that problems of this section of the society were handled on priority basis and efforts were on to spread awareness to make their presence felt.
He also promised to protect the graveyards of the area by constructing boundary walls around them.
Tt is the same Bhati who boasted of having transferred SDM Durga Shakti Nagpal within 41 minutes.
Present on the occasion were SP leaders Brajpal Rathi, Zora Bhati and others.