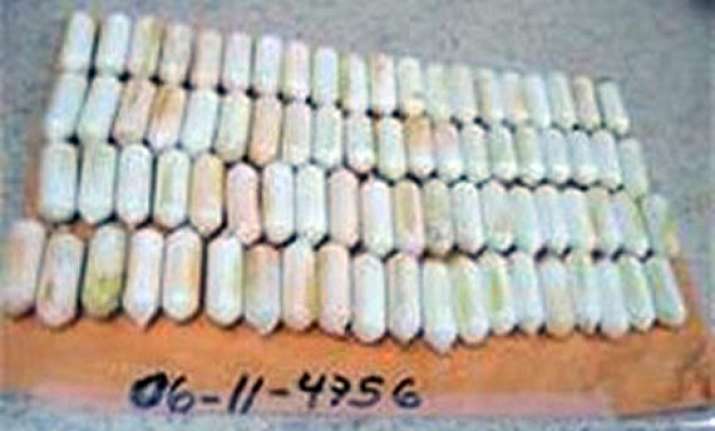 Kolkata: A South African national was arrested yesterday at NSC Bose international airport here for allegedly carrying heroin and other banned drugs worth Rs 2.5 crore.
"38-year-old West Bharmule was held during security and customs check for a flight bound to Doha in Quatar early this morning," Assistant Customs Commissioner R S Meena told reporters.
He had come to Kolkata from New Delhi yesterday, police said.
Bharmule's large bag created suspicion in the minds of the customs officials when it passed through the scanner.
"A total of 250 gm of heroin and 24 kg of amphithetamine tablets (banned drug) were concealed in 30 small bags," Meena said.
He was supposed to pass the consignment of banned drugs to a contact in Doha, the police said.