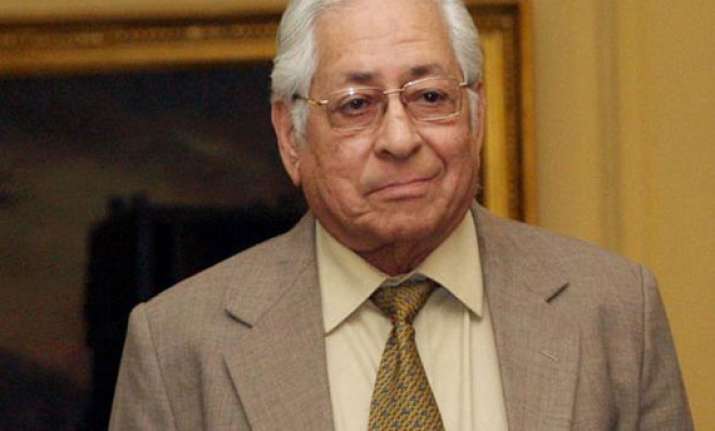 New Delhi: Former Attorney General Soli Sorabjee today defended Lt Governor Najeeb Jung's decision to ask the AAP government to seek Centre's prior permission before introducing the Janlokpal bill in the assembly, saying he was merely following existing rules.
"He (Jung) did not make the rule. As far as the rule is there... As far as the rule is not stayed or struck down by the court of law, the Lt Governor has to follow it.
"LG did not make the rule. So the rule is there and one is supposed to follow it," Sorabjee told a news channel.
AAP government had sought an opinion of the former Attorney General on whether it had the power to introduce the Janlokpal Bill in the assembly.
He added that it was improper to blame the LG for his decision to not permit the introduction of the bill without Centre's prior permission.
"Attributing this whole thing to him is very improper. My opinion is not the about the legality of the bill. It is about the power of the Lt Governor," he said.