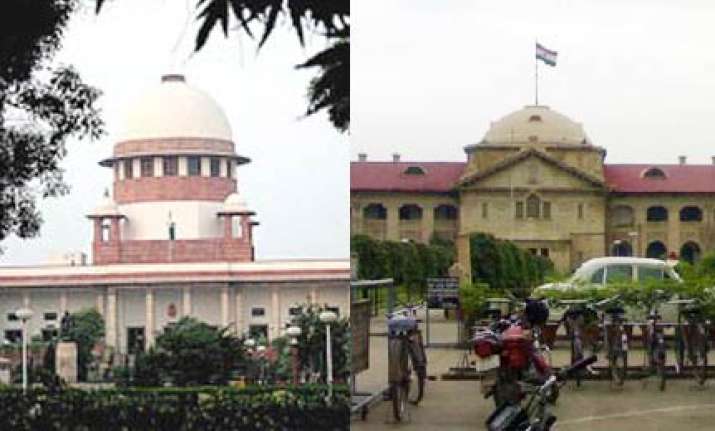 New Delhi, Nov 26: In a strong indictment of the Allahabad High Court, the Supreme Court today observed that "there is something rotten" there and raised serious questions over integrity of several of its judges.
"Something is rotten in the State of Denmark, said Shakespeare in Hamlet, and it can similarly be said that something is rotten in the Allahabad High Court," said a bench of justices Markandey Katju and Gyan Sudha Mishra, adding the high court "really needs some house cleaning".
The bench also asked the chief justice of the high court to take some strong measures, including recommending "transfers of the incorrigibles".
It made the observation in a 12-page order, while making the insinuation that several judges of the high court suffer from 'uncle judge' syndrome, which refers to judges passing favourable orders for parties represented by lawyers known to them.
The bench flew into a rage while scrapping a single- judge bench order of the Allahabad High Court which had asked a Bahraich-based Waqf Board to temporarily allot a portion of its land in May-June this year to the proprietors of a circus for its show during an annual fair.
"The faith of the common man in the country is shaken to the core by such shocking and outrageous orders," said justices Katju and Mishra.
"We are sorry to say but a lot of complaints are coming against certain judges of the Allahabad High Court relating to their integrity," said the bench, without disclosing the contents of complaints.
Referring to the rampant 'uncle judge' syndrome allegedly plaguing the high court, the apex court bench said, "Some judges have their kith and kin practising in the same court.
"And within a few years of starting practice, the sons or relations of the judge become multi-millionaires, have huge bank balances, luxurious cars, huge houses and are enjoying a luxurious life.
"This is a far cry from the days when the sons and other relatives of judges could derive no benefit from their relationship and had to struggle at the bar like any other lawyer," the bench added. PTI