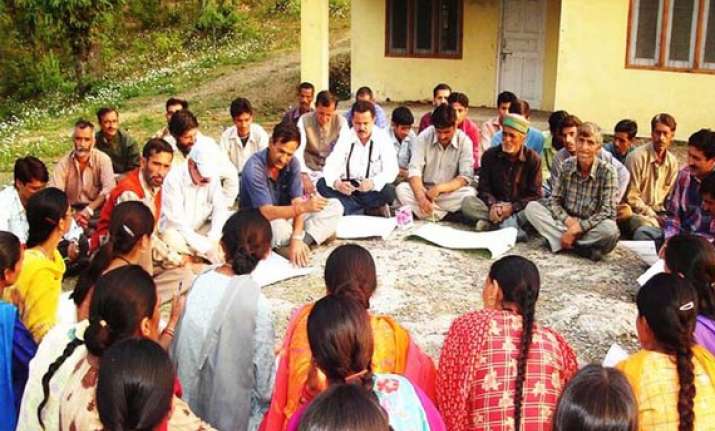 Kolkata, Jun 26:
After the next Panchayat elections, the West Bengal government is likely to bring some basic changes in the existing Panchayat laws for better functioning of the three-tier panchayat system, Panchayat Minister Subrata Mukherjee said here today. 
The government would like to bring a bunch of amendments to the Panchayat Act after the next Panchayat elections in the state to ensure fundamental changes in consultations with all political parties, Mukherjee said in the House while replying to the debate on the budegtary demands for grants for his department.
 A committee would be formed for the purpose, Mukherjee said.
He agreed with the CPI(M) leader Anisur Rehman, former Panchayat minister in Left Front government, that there were several complications in the Panchayat Act, and said that the panchayat system ought to be clean and transparent.
 The minister urged all political parties to rise above petty political interests and work hand in hand to make the panchayat system transparent and corruption-free in the interest of rural poor.
Stating that survey for preparing the fresh list of BPL population in the state was underway and it was likely to be finalised in one and half months, Mukherjee said he would like to urge the Centre to increase the daily wage of unskilled laboureres uner MNREGA in the state.
 Mukherjee slammed the Left front for ruining the panchayat system in its 34-year rule in the state.