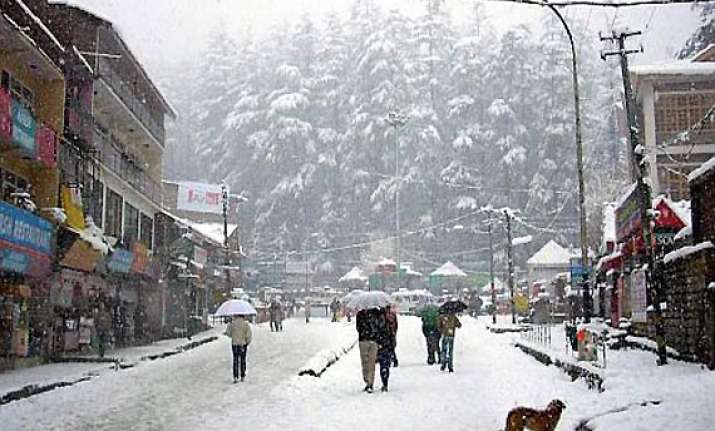 Kullu (Himachal Pradesh): After daylong snowfall in the higher reaches of Himachal Pradesh, the tourist resort of Manali experienced snowfall on Monday night from 9 pm onwards.
There was huge drop in minimum temperature, as people preferred to stay indoors, though some of the tourists came out on the roads gleefully to enjoy the snowfall.
Traffic on the Solang-Nalla road has been stopped due to blockage of the highway.