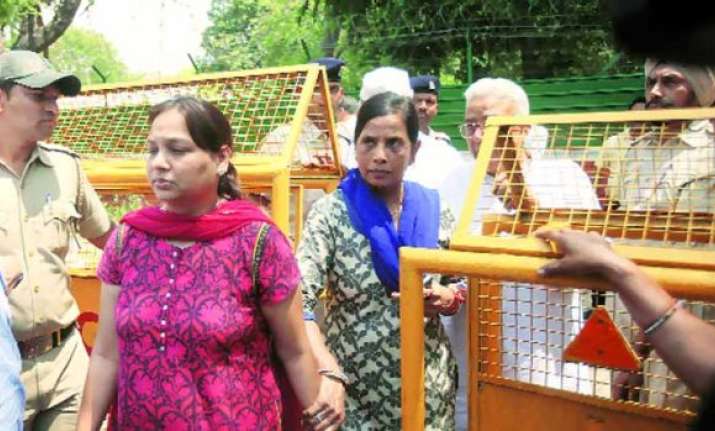 New Delhi: A Special Investigation Team (SIT) will probe into the alleged encounter killing of wanted criminal Manoj Vashishtha at a restaurant in Central Delhi's New Rajender Nagar area.
The decision was taken by Home Minister Rajnath Singh after family members of Vashishtha met him here today.
"Further course of action like whether to conduct a probe through CBI would be taken only after receiving the report of the SIT," a Home Ministry official said.
Delhi Police Commissioner B S Bassi, who met Union Home Secretary L C Goyal, said the SIT was constituted for a
professional and speedy investigation.
"We want to complete the probe as soon as possible. One officer has been taken from the Crime Branch too," he told reporters.
Asked whether any time-frame has been set for the SIT to complete the probe, Bassi said it was not possible to fix time but the investigation would be completed as early as possible.
"You will get a clear picture after completion of investigation," he said.
Bassi refused to speak about the incident as "SIT has already started the investigation". Vashishtha, who was wanted in several cases of fraud and other crimes, was hit by a bullet in the gun-fight with a team of Special Cell of Delhi Police on Saturday.
He was taken to a nearby hospital where he was declared brought dead, the police officer said. Vashishtha's wife Priyanka and brother Anil had earlier accused the police of staging a "fake encounter". They claimed that Vashishtha was not a hardened criminal.