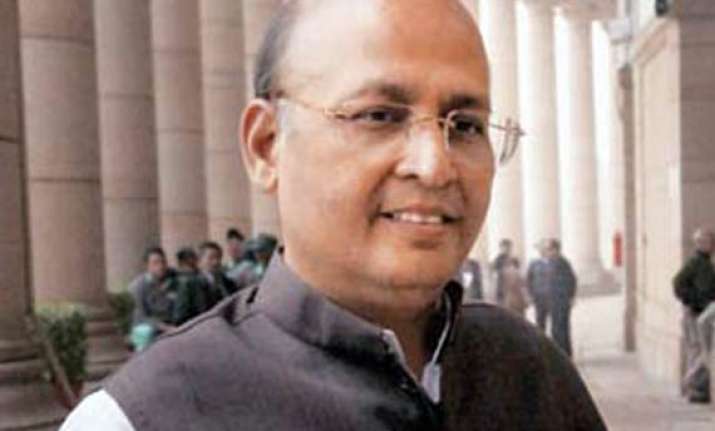 New Delhi, Dec 11: Chairman of the Parliamentary Committee that went into Lokpal, Abhishek Singhvi, today hit back at Team Anna for its comments that dissent outweighed consensus in the panel's report and said those who speak about democracy should learn principles of democratic discourse.
 
Singhvi said the Committee has given its report on 25 issues with overwhelming majority and on few issues there is dissent, asserting that "if parliament wants to legislate on the Anna model, it can obviously decide so."

"Let Arvind Kejriwal not try to fool the nation by suggesting that dissent outweighed consensus," Singhvi, also Congress spokesman, said.

He said the Parliamentary Committee decided on the basis that one Lokpal covering each and every employee with all powers over both corruption and citizens grievance redressal in exercising preliminary inquiry, investigation, prosecution and departmental powers would create excessive fusion of all powers in an institution making it not only an unmanageable mammoth behemoth but also intrinsically susceptible to exercise of arbitrary and absolute powers.
 
"This will be Team Anna's conception of Lokpal but it is not that of the committee.

If parliament wants to legislate on the Anna model, it can obviously decide so," he said. 

Singhvi said the show of support that political parties at today's rally was largely opportunistic since their dissent notes are already on record.

"We would like to remind Team Anna and some of its members who resort to personal rhetoric that they are not the arbiters of democratic discourse. It is time that those who spoke in the name of democracy begin to learn the elementary principle of democratic discourse," he said.