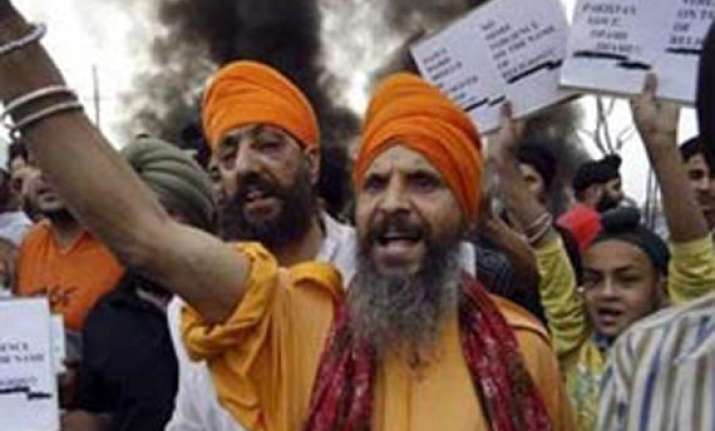 Srinagar, Jun 26: A Sikh delegation today met Prime Minister Manmohan Singh here and demanded minority status for the community in Jammu and Kashmir and a special employment package for its youths.
It also appealed to the Prime Minister to take meaningful steps for ensuring lasting peace in the valley.       
"We raised several of our demands like minority status and employment package for youths of the community" during a meeting with the Prime Minister, Jagmohan Singh Raina, All Parties Sikh Coordination Committee chairman, said here.        
"We also appealed to the Prime Minister to take meaningful steps to ensure lasting peace in Kashmir," said
Raina, who led the 5-member delegation. They reminded the Prime Minister of his promise to look into the problems facing Sikhs in Kashmir during his previous visit to the valley in 2010, he said.   
"Despite fulfilling all the criteria, the Sikhs are being denied the minority status in Jammu and Kashmir," Raina said.       
"Due to the turmoil, thousands of Sikhs living in the villages have left behind their property and have settled down in cities and towns. We demanded compensation for agricultural and horticultural losses which are more than Rs 25 lakh per family," he said.   
"The state subject is being denied to the Sikh youths since they have left their native places and settled in Srinagar city and various district headquarters.        
"This issue also came up for discussion with the Prime Minister," Raina said adding in the absence of the state subjects, the Sikh youth could not apply for jobs in the government sector.