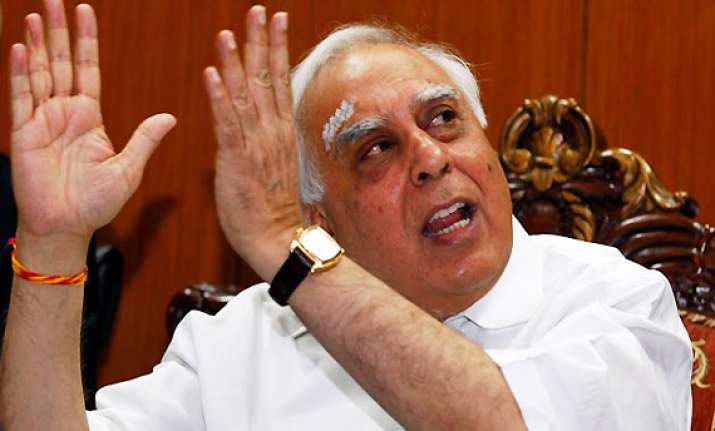 New Delhi, Jun 26: HRD Minister Kapil Sibal will meet IIT directors tomorrow to resolve the common entrance exam row as the government proposal is being resisted by some of the IITs.
Sibal will chair the meeting of the IIT council, the highest decision making body of these elite institutes comprising IIT directors and heads of other educational bodies, deliberating on a resolution adopted by the IIT Joint Admission Board (JAB) which met here last Saturday.  
The resolution was adopted by the JAB after discussing a compromise formula which was supposedly floated by the HRD Ministry to end the current impasse.
IIT-Delhi and IIT-Kanpur had rejected the proposed format on the ground that the test was "academically unsound and procedurally untenable".
As per the compromise formula, JAB has sought a suitable time gap between the main and the advanced tests so that the results of mains are available before the advanced and only the top 1,50,000 candidates (including all categories) in the mains appear in the advance test.