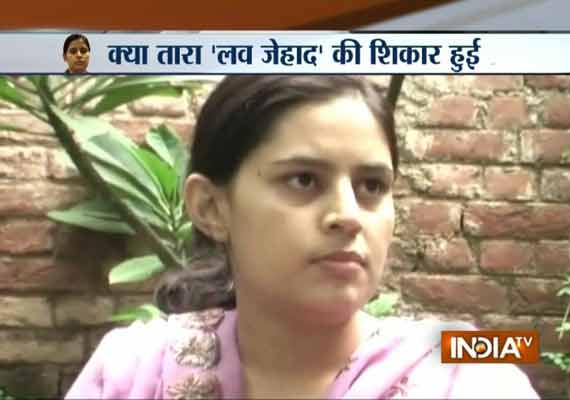 New Delhi: In yet another shocking incident of 'Love Jihad' reported from Ranchi, national level shooter Tara Sahdev accused her husband Rakibul Hasab alias Ranjit of torturing her because she refused to convert into Islam.
According to Tara, Rakibul kept her under confinement for one month and forced her to convert into Islam.
Tara alleged that Rakibul made her starve and even changed her name to Sara, to which she protested strongly.
"He did not let me meet anybody. He threatened to beat me and even said that he will shoot me if I refuse to convert into Islam… he assaulted me very badly. I was forced to speak 'qubool hai' three times and also to say I am not a Hindu as I have changed my religion. I was even bitten by dogs," she said.
Tara said that Rakibul also forced her to get physical with him.
"He tortured me mentally and had sex with me on a gunpoint," she said.
Later on, Tara decided to report her saga to family.
Tara said she met Ranjit on shooting grounds where he came to see her practice every day. Gradually they started meeting outside and decided to get married. The couple got married on July 7 this year.
She further said that Ranjit did not disclose that he was a Muslim and instead faked his identity.
"On the first night of the marriage, he called 20-25 Hajis. They forced me to convert into Islam," she said.
Meanwhile, Deepak Ambastha, DCP, Ranchi said that a case has been filed against Rakibul and the truth will come out very soon.
"We have recorded the statement of Tara. A case has been registered against the accused Rakibul. She has alleged that Rakibul assaulted her and develop physical relation forcefully. We are investigating and appropriate action will be taken. The truth will come out, hopefully, very soon," he said.