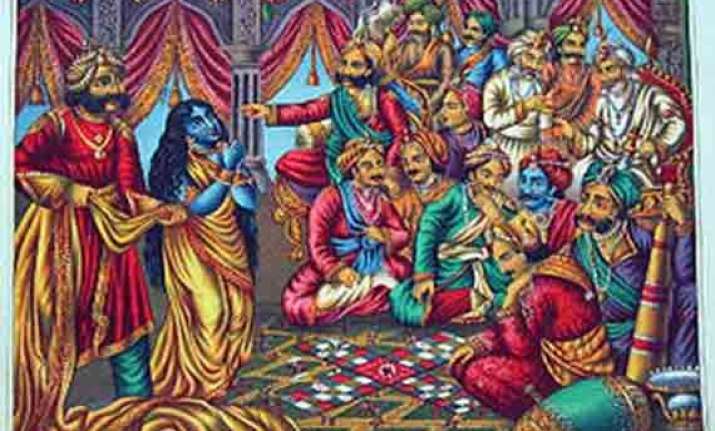 Malda: Sometime before 6th century BC: Yudishthir loses his wife, brothers and himself in a game of dice. Now a Malda father who failed to pay Rs 85,000 after  he lost in a gamble decides to marry his minor daughter off to the winner.
Looser father is the resident of Krishnapur - Buritala village in Malda district.
He was locked in a gambling bout with local youth Sukumar Mandal on December 1.  After losing everything, he put his girl at stake, and again lost.
The two families started making wedding plans immediately after that.
The marriage has been fixed for January 22 next and the engagement ceremony on December 9 was attended by villagers and relatives.
The girl, a Class VIII student, had stopped attending school after she was engaged to the man, who is double her age.
When contacted, Habibpur BDO Arnab Roy told PTI he had sent a team to the village, bordering Bangladesh, yesterday to get the details.
The team will meet him today and he has requested members of 'Çhildline', an NGO dedicated to children's welfare, to be present at the meeting.
The BDO has also informed the district social welfare officer about it.
The BDO said all out efforts would be made to stop the marriage as early marriage is a punishable offence.
Roy said illiteracy was the reason behind the incident and efforts would be made to make both the families aware about the drawbacks of child marriage and that it was a punishable offence.