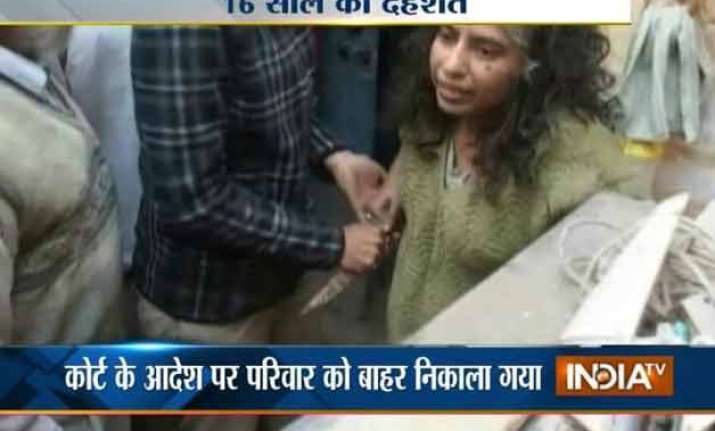 Moga: In a very rare incident reported from Punjab's Moga, a family had locked themselves at a house from last 16 years.
The incident was brought to notice of police when Joginder Singh, senior-most member of the family, approached court seeking their evacuation.
Following the court's order, the Moga police rushed to the place and evacuated wife, son and daughter of Joginder.
According to police, the family was badly dreaded after the Sikh riots and thus they have taken shelter here from last 16 years.
Joginder's counsel, Ashok Sharma, said that latter, who works in Allahabad with Indian Railways, on every Sunday used to visit his family to handover items of daily need.
From last four years, Joginder had made several attempts to evacuate them but his all efforts went in vain. Later, he approached the court seeking direction to police to help him.
When police reached house no. 9 in New Town vicinity of Moga, the door was closed. With the help of a wooden ladder, police officials managed to land at the terrace of the house.
Joginder's wife, Nirmala Singh, while refusing to open the door, demanded the Superintended of Police be called. Later, police broke down the door and stormed inside. Police personnel forcefully evacuated Nirmala and her son Indrapal and her daughter Kamalpreet.
The family, according to police, had moved to Moga from Allahabad after Sikh riots. Joginder said that he had asked them not to hover outside and stay indoor maximum.
"They were living inside from last 16 years. They were frightened," he said.
All three have been admitted to a mental hospital in Amritsar, police said.