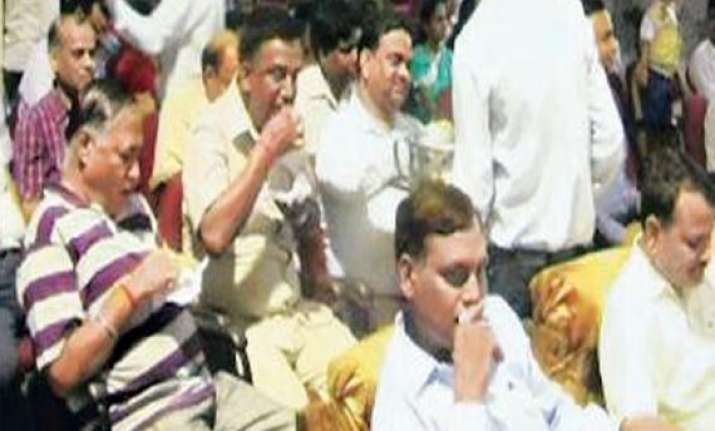 Lucknow, Jul 10: The Uttar Pradesh government has suspended Dr Narayan Das Arora, chief medical superintendent of Shahjahanpur district hospital for organising a  meeting where 2 minutes of silence was observed in memory of Uttarakhand flood victims, and this was soon followed by food, liquor and Bollywood songs.
The meeting, first of its kind, was  attended by chief development officer of Shahjahanpur Rama Shankar Maurya, sub-divisional magistrate Jainath Yadav, chief medical officer Dr S K Singh and the chief medical superintendent of women's hospital Dr D K Sonkar.
The event  took place 13 days ago on June 26, and would have remained under wraps but one of the 50 patients present in the hospital that night, spilled the beans, reports the Delhi newspaper Mail Today.
After observing a two-minute silence, the district administration head honchos then went about the main item on the agenda - gorging on food and liquor, with "sad" Bollywood songs from Devdas for company.
Dr Arora, now in the eye of the storm, says he alone has been unfairly targeted.
"Why only I have been targeted? Other officers who wre present there should also have been suspended. They are the ones who requested me to hold a programme for better coordination between the district administration ad the hospital authorities .
"We had organised a condolence meting before other things happened", says Dr Arora.
A local Samajwadi Party MLA who cam to know about this, sent a complaint to his senior minister Om Prakash Singh alleging that the "party" was organised with money donated by people for relief work in Uttarakhand at the call of chief minister Akhilesh Yadav.