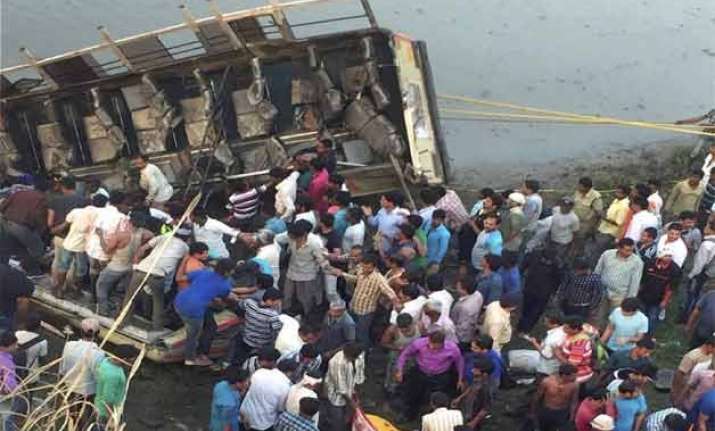 Ahmedabad: At least 36 people were killed and over 25 injured after a state transport bus in which they were travelling fell from a bridge into Purna river in Navsari district in south Gujarat today, police said.
According to police, the number of casualties is likely to rise. Officials said that the incident took place between 5.30pm and 6.00pm and the bus was carrying about 50-60 passengers on board.
"The death toll has risen to 37. At least 24 others are admitted to hospital for treatment," Superintendent of Police, Navsari, M S Bharada said. Initially, twenty bodies were taken out from the river after the bus fell off a bridge into the Purna river near Supa village.
Navsari is located 285 km away from Ahmedabad and about 40 km from Surat.
"The bus was going from Navsari to Ukai when the accident took place. We do not know the exact number of people travelling in the bus, but it is said that it was full (to capacity)," the officer said.
He said the agencies like police, fire brigade, 108 ambulance services were engaged in rescue operation at the spot.
"Casualties can rise," Bharada said, adding the injured passengers were rushed to various hospitals in Navsari.
Though the exact cause of the accident is yet to be ascertained, it appears that the driver lost control of the vehicle leading to the bus skidding into the river. 
(With agencies)