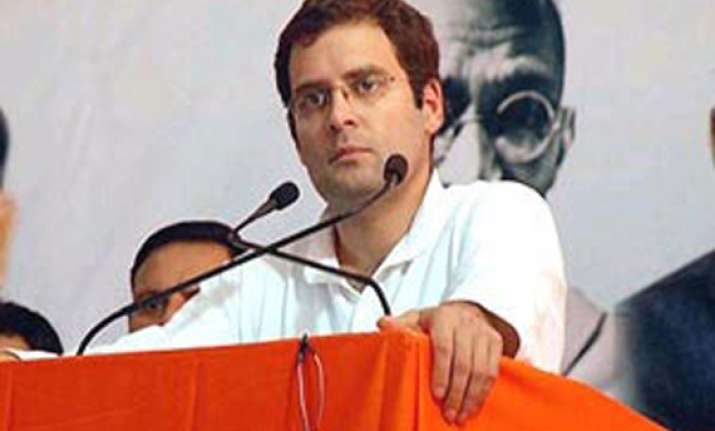 New Delhi, Mar 6 : It was a series of mistakes that appeared to have cost the Congress dear in Uttar Pradesh despite Rahul Gandhi's herculean effort to lead the battle from the front.

The talk in the party is that Rahul's 'Mission UP 2012' collapsed due to off the cuff remarks, controversial comments and raking up of sentimental issues by senior party leaders including Union ministers.

A section of the party contends that the 4.5 per cent reservation for minorities decided by the Congress-led coalition at the Centre just a few days before the announcement of the election schedule did more harm than good for the party.

This section says that detractors of the party were quick to project the move as one detrimental to interests of backward Muslims in U P.

The statements of Union Minister Salman Khurshid on the Muslim sub-quota issue added fuel to fire, while, at the same time, antagonising the Election Commission. The statements of Union ministers Beni Prasad Verma and Sriprakash Jaiswal did not help matters.

The raking up of the Batla encounter issue by Congress General Secretary Digvijay Singh also appeared to have not gone down well with the Muslims. Such statements appeared to have helped the BJP to polarise the voter to a certain extent.

Party leaders insist that sizable support from Muslims in the 2009 elections had ensured the Congress to win as many as 22 Lok Sabha seats giving the first signs of the revival of the organisation in its one-time bastion. But the Muslims may have shifted away this time, they feel.

Congress has been in political wilderness in U P for the past 22 years in the wake of the Mandal and Mandir upsurge.