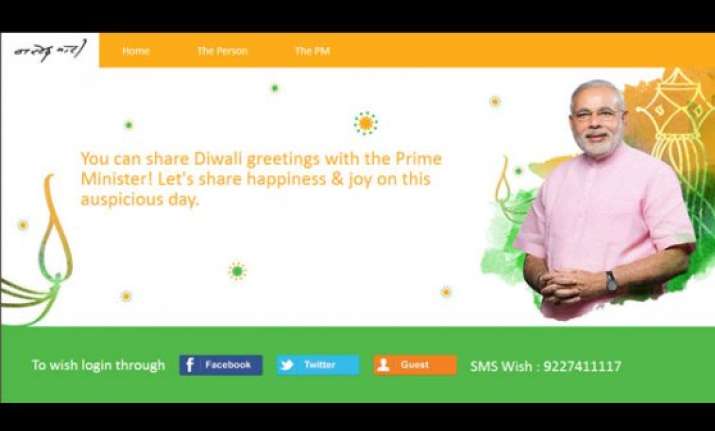 New Delhi: In an effort to provide another platform to the people of India to directly communicate with him, Prime Minister Narendra Modi today launched a web page of 'Diwali wishes' allowing citizens to greet him and send their messages directly on the auspicious occasion of the festival of lights.
The Prime Minister took to twitter to share the link of the specially designed page which is a part of his personal website narendramodi.in
Anyone can visit the below link and send his/her message to Modi.
http://diwaliwishes.narendramodi.in
Many friends are sending Diwali wishes. My thanks to them. Do visit this specially created pagehttp://diwaliwishes.narendramodi.in, the Prime Minister wrote on his twitter handle.
Diwali is one of the biggest festival of India which is celebrated with great enthusiasm and happiness. This year, Diwali, the festival of lights will be celebrated on October 23.
The Prime Minister had in past launched 'MyGov', an online platform that empowers the citizens of India to contribute towards 'Surajya' (good governance).