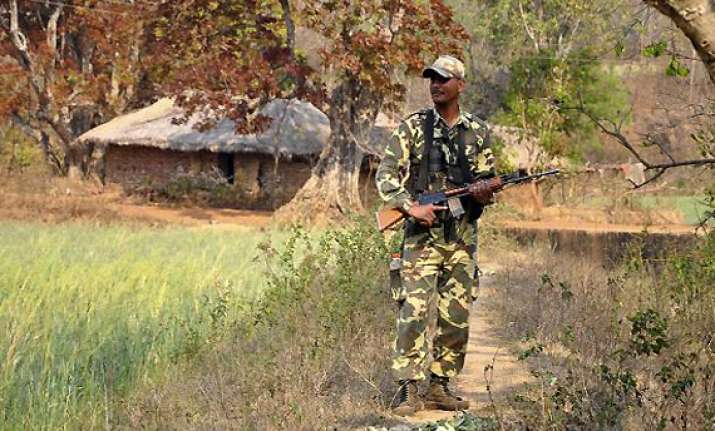 Bhubaneswar: With over 50 of the 70 Assembly seats going to polls tomorrow in Maoist-hit areas of Odisha, the Election Commission has stepped up security measures with 156 companies of central paramilitary forces and around 27,000 policemen besides three helicopters.
Maoists have given a poll boycott call in certain pockets. Altogether 21 Assembly segments have been identified as highly affected by Left Wing extremism, while 15 are moderately affected and 20 less affected.  
Another 22 Assembly seats have been identified as communally sensitive where extra vigil is needed to be maintained during the elections.
'We have an additional 60 companies (100 personnel in a company) of CPMF besides an existing 96 companies of central forces in the state. The central forces will be deployed in the first phase polling.
Three helicopters have been pressed into election duty,' Chief Electoral Officer (CEO), Odisha, Mona Sharma told reporters here yesterday.  The police, she said, would operate in clusters, she said.
Inspector General, South Western Range, Y K Jethwa, who overseas security arrangement in Maoist-hit Koraput and Malkangiri districts, said, 'We have been taking all measures to deal with the situation if any.'
Polling hours have been reduced in 56 Assembly seats.  'While the voting will take place from 7 AM to 4 PM in 56 assembly seats, the time for 16 other seats will be 7 AM to 6 PM,' Sharma said.
To a question, the CEO said the timing has been made taking into consideration the local situation.  1.6 lakh persons have been engaged in poll duty, she said, adding 'All polling personnel will be at the 17,266 polling stations by evening of April 9.'