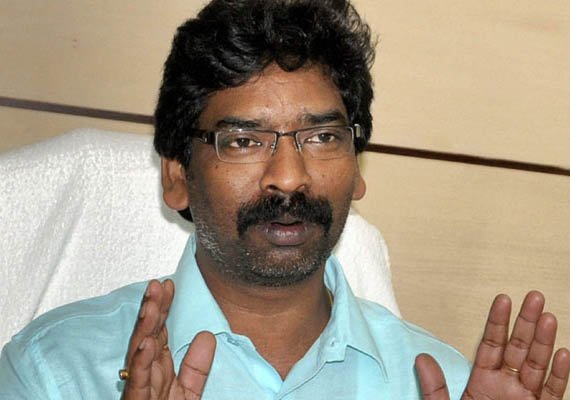 Ranchi: Appointing five surrendered Maoists as constables in the police department, Jharkhand Chief Minister Hemant Soren today said entrusing security jobs to them is a historic decision by the state government.
Handing over the orders to five surrendered naxalites, Soren appealed to the youth to inspire such people to shun wrong path and join the mainstream to participate in development works, an official release said quoting him.  
"This initiative (appointing surrendered naxalites in police department) will definitely prove a mile stone," he added.
Addressing the function, Soren said no one was a born naxalite, but situation and circumstances led the unemployed youth to choose wrong path.
He said efforts are on to provide employment to the youth, who have surrendered, in dairy farms, agriculture, weaving and in other areas.
Efforts were also on to provide employment to those naxalites in the jails, making them capable enough to become economically independent when they come out of jails.