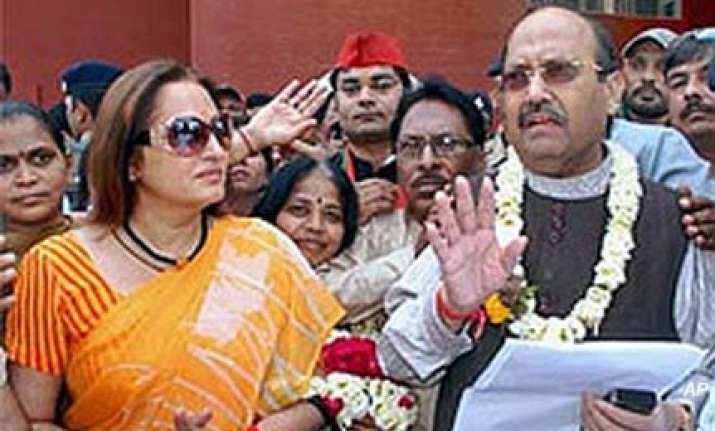 New Delhi, Oct 25 :  The Supreme Court today sought the Attorney General's opinion on Amar Singh and Jaya Prada's plea that they should not be disqualified as Members of Parliament after their expulsion from the Samajwadi Party.
A bench headed by Justice Altmas Kabir asked Attorney General G E Vahanvati for his opinion and posted the matter for further hearing on November 9.
Sacked Samajwadi Party MPs Singh and Jaya Prada had moved the apex court fearing they may be disqualified for not following the party whip in Parliament in view of the apex court in a case in 1996.
As per the interpretation of the anti-defection law by the Supreme Court in 1996, a member elected or nominated by a political party continues to be under its control even after his/her expulsion.
They felt the interpretation of the tenth schedule offered by SC impinged upon fundamental rights of expelled members, including rights under articles 14, 19 and 21. PTI