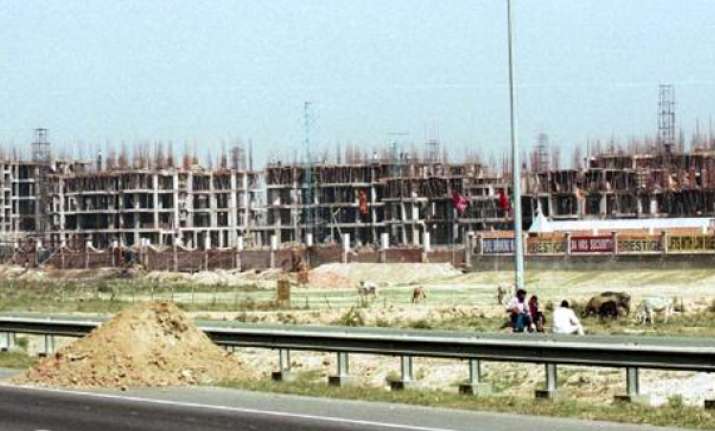 New Delhi, Jan 3: The Supreme Court today issued notices to Uttar Pradesh government and Greater NOIDA authority on a petition filed by a group of farmers challenging the acquisition of their agricultural land by the authorities in Garhi Bachchera village of Gautam Buddh Nagar district.

The petition pleaded "mindless acquisition" of agriculture land would lead to a food crisis in the country.

A bench of justices R M Lodha and H L Gokhale sought a response from the authorities within four seeks on the special leave petition filed by five of the aggrieved farmers challenging the judgement of the Allahabad High Court which had on October 21 last year upheld the acquisition.

The farmers Ravinder Kumar and others submitted the high court had failed to appreciate the fact that till date neither the state government nor the Noida authority has prepared any development plan for development of the land in question as an industrial area.

According to the farmers, the state had forcibly acquired the land by invoking the emergency clause provided under Sections 17(1) and (4) of the Land Acquisition Act without any planned development programme.

"The acquisition proceeding is wholly illegal, arbitrary and uncalled for. The acquisition in question deserves to be set aside on this sole ground alone."

If the land is acquired, not only the present but the future generations of the landowners will be deprived of their livelihood and the only social security.

They are made landless and are forced to live in slums in urban areas because there is no mechanism for ensuring for them alternative source of livelihood.

"Mindless acquisition of fertile and cultivable land may also lead to a serious food crisis in the country," the petition stated.

The notifications for acquisition of the land measuring over 249410 square meters were issued on October 3, 2005.

The petition alleged the GNOIDA authorities had misused the provisions of the Land Acquisition Act to benefit the builders sacrificing the interests of the farmers.

According to the petition, the landowners were offered compensation at the rate of Rs.322/- per square yards whereas the land was allotted to the builders at the rate of more than Rs.10,000/- per square yard.

Thus, the authorities made "huge profits by selling the fertile and cultivable land of the poor, helpless and innocent farmers who were even deprived "of their rights to even raise and objection, the petition added.