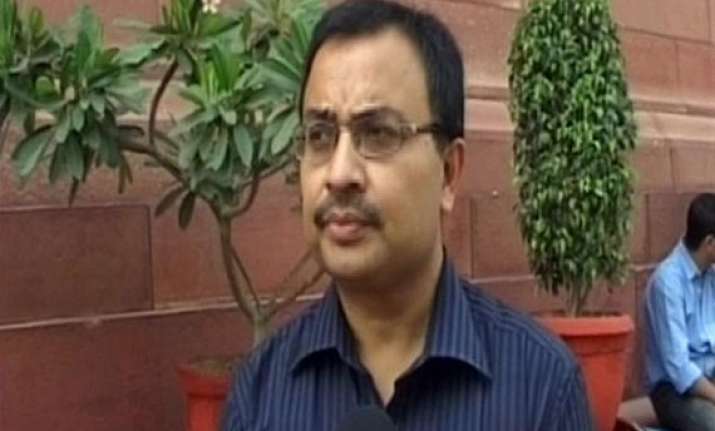 Kolkata: Suspended Trinamool Congress MP Kunal Ghosh was summoned for the seventh time today by Bidhanangar police commissionarate in connection with the Saradha Group ponzi scam.
Ghosh, who was suspended from the party on September 28 for anti-party statements, was summoned this morning.
Ghosh had been summoned by the Bidhanagar Police for six times in the past one month in connection with thesame scam.
He was earlier grilled by the Ministry of Corporate Affairs for several hours in the case.
Ghosh, who was the CEO of the Saradha media group, had earlier threatened to disclose names if he was arrested in the scam and demanded an inquiry by his party saying he had much to tell the leadership.
A few days ago, Somnath Dutta, a senior executive of Saradha media and a close aide of Ghosh was remanded to police custody for seven days in connection with the case.
The Saradha scam, in which lakhs of investors were duped, came to light in April after which group chairman Sudipta Sen was arrested along with two others from Sonmarg in Jammu and Kashmir.
Emerging from a four-hour-long interrogation, Ghosh expressed his annoyance over repeated questioning by the police.
"It seems that I am the only person who knew Sudipta Sen (Saradha group chief). But for the sake of proper interrogation I am cooperating with the investigation," he said.