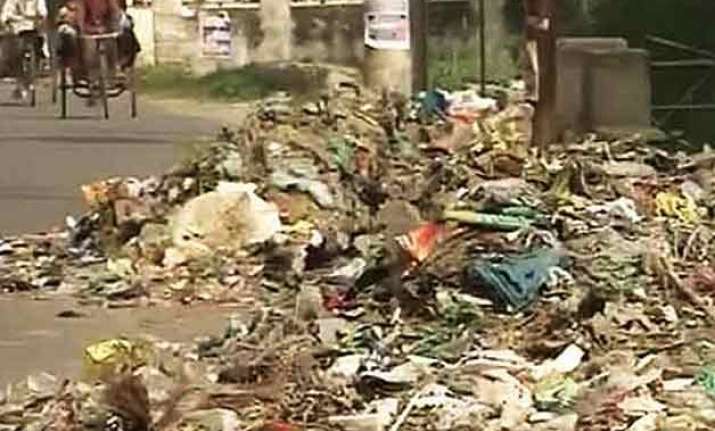 Meerut: Sanitation workers of Meerut Municipal Corporation, who are on strike since April 16 demanding a hike in honorarium, today threatened to convert if their demands were not met.
If the administration tries to create unnecessary pressure on the sanitation workers to withdraw their strike, then they will not budge from converting their religion, said Kailash Chandola, secretary-general of Meerut Municipal Corporation's Cleanliness Labourers' Association.  The strike by the sanitary workers today entered eighth day.
Meanwhile, District Commissioner S K Dubey said that the Corporation's administration has served notices to the protesting workers for not reporting to work.  He said contracts of 11 sanitation workers have been terminated and notice has been served to 7 heads of sanitary workers.
On Tuesday, the High Court had directed the district administration and Meerut Municipal Corporation to ensure that basic sanitary services were resumed in the city within 48 hours.
The sanitation workers have been on strike since last Thursday to push their demand for an increase in wages to Rs 14,990.