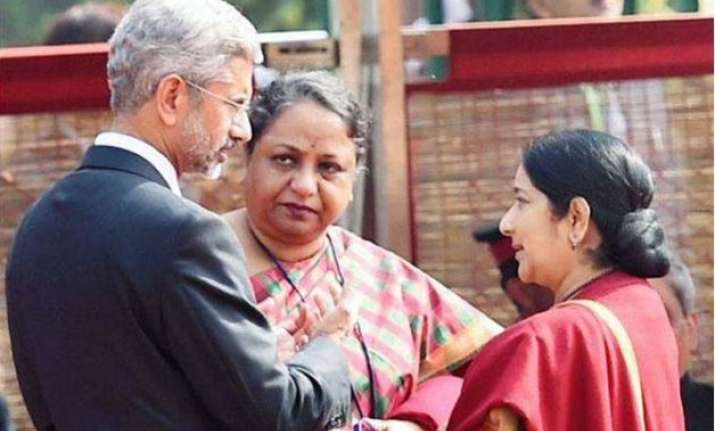 New Delhi: Former envoy to the United States Subrahmanyam Jaishankar took charge as the new Foreign Secretary today.  
He replaces Sujatha Singh, whose tenure was abruptly curtailed by Modi government a day after Barrack Barack flew out of India.
While addressing the media personnel, Jaishankar said, "It is a big responsibility. I am really honoured".
"My priorities are the same as those of the government", he added.
Immediately after his name was announced, the Congress party questioned the timing of his appointment. Manish Tiwari questioned the government on why the government had waited till the end of President Obama's visit. "Did something happen during the visit? The PM needs to explain these points," he said.
Jaishankar was a key member of the team that negotiated the nuclear deal with the US in 2008, when Dr Manmohan Singh of the Congress was Prime Minister.
A 1977 batch officer of the Indian Foreign Service, Dr Jaishankar was reportedly Dr Singh's first pick to replace Ranjan Mathai as Foreign Secretary in 2013.
Jaishankar is the son of K Subrahmanyam, one of India's leading strategic analysts.
Among other posts he has also been India's High Commissioner to Singapore and Ambassador to the Czech Republic.
He holds a PhD and MPhil in International Relations and a MA in Political Science.
Jaishankar's appointment promises sweeping changes to the ministry of external affairs.