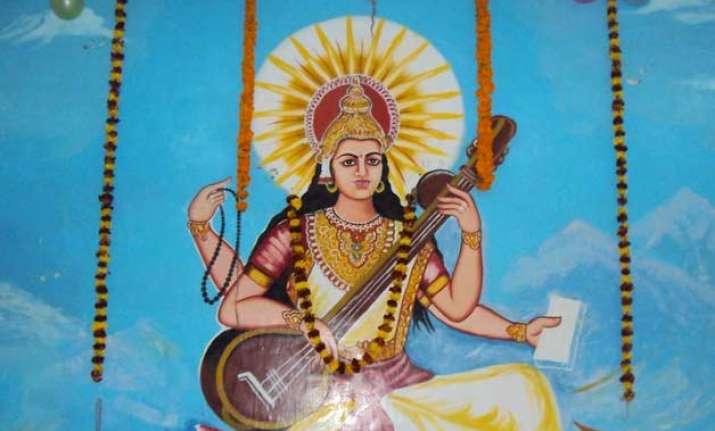 Ahemdabad: Controversy erupted after a school board here issued a circular asking schools, including the Urdu medium ones, to organize 'Saraswati Vandana' on Basant Panchami on Saturday.
The Congress reacted sharply with its councillors dubbing the move as an attack on the fundamental rights of minorities.
As per the circular, issued by Ahmedabad Municipal Corporation's (AMC) School Board, on January 19 to all schools under it, authorities have been asked to hold Saraswati Vandana to be performed by students during the prayer gathering.
The circular reads, "Basant Panchami is the occasion to remember Goddess of knowledge Maa Saraswati Devi. To make students understand about the importance of education, schools needs to organize Saraswati Puja and make students recite prayers of Saraswati during prayer gathering. Also make them understand how Vasant Panchami is celebrated in other states."
According to Congress Councillor from Sarkhej ward, Haji Mirza Baig, the circular is yet another attempt of promoting Hindutva agenda by the BJP-led AMC as well as state government.
"In democracy, everyone is given rights to follow their religion and related rituals. This circular is an attack on freedom of not only Muslims, but also of other religions. Why they want Muslim students to perform Puja? It should not be made compulsory in Urdu medium schools," Baig said.
He further warned the AMC of wide spread protests across the city.
"Congress councillors will stage protest against such dictatorial approach of AMC. Urdu schools, where majority students are Muslims, must be kept away from this order. Otherwise, we will take up legal action and knock the doors of court," he added.
The School Board administration, however, defended their move by claiming that it is not a religious program.
"This is an educational program, not a religious one. Thus, all the schools are asked to follow the circular. There is absolutely no controversy, as none of the Urdu medium school has approached us against this program," Desai said.
AMC School Board runs around 450 primary schools in the city, including 64 Urdu medium schools, most of them located in Muslim-dominated areas like Shahpur, Jamalpur, Gomtipur, Kalupur Juhapura, etc.
As per the School Board, around 16,000 Muslim students study in these schools.