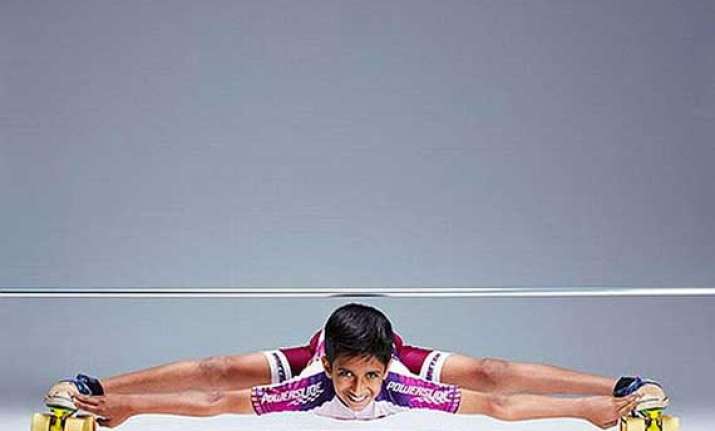 London: Rohan Kokane, a 12-year-old Indian rollerskating enthusiast, and 9.65 cm tall Chihuahua dog were among an incredible array of record-breakers who made it into the 2014 edition of the Guinness Book of World Records released today.
One of the youngest new record-breakers to make it into the new Guinness World Records Book is Kokane from Belgaum in Karnataka.
The class-7 student at St Xavier's High School is recognised for being the Lowest Limbo Skater, achieving a roller-skating height of just 25 cm over a distance of 10 m.
Kokane began roller-skating at the age of 8, harnessing his extreme flexibility early on to specialise in limbo- skating. This skill involves roller-skating under a bar set at a height of just 25 cm, shorter than the height of the actual Guinness World Records book.
His father Ajit Kokane and mother Anupama said they are "very proud" of their son's achievement.
Kokane, the only member of his family who roller-skates, said he was inspired to learn after witnessing others perform.
He said he has never been injured, but encourages anyone interested in the activity to seek professional training. He said his inclusion in the new Guinness World Records book "will bring great prestige my country."