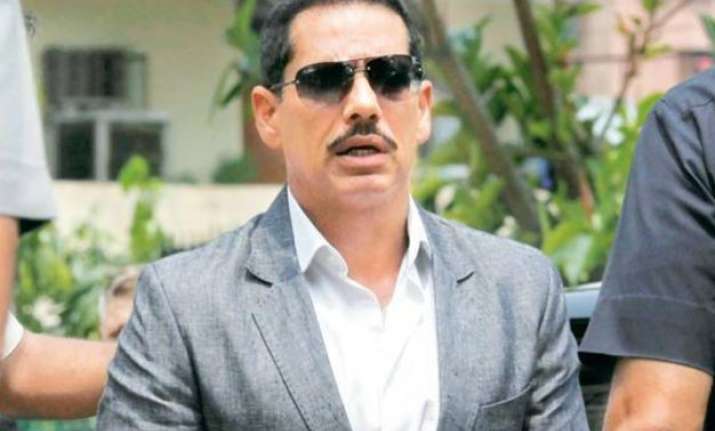 New Delhi: Robert Vadra, son-in-law of Congress President Sonia Gandhi, has welcomed the government's move to strip him off the privilege of not being frisked at airports, saying he had been waiting for this as he was "no VIP".
"Finally!! I am glad and have been awaiting this so called and never used, Security Exemption Privilege to be said in a statement.
"I am and have been more than ready to give a written consent to remove my name from this VVIP list. I am no VIP and I have expressed my view on this subject in the past as well. Please stop wasting people's time with this news, every few days," Vadra added.
The Home Ministry has asked the Civil Aviation Ministry to go ahead with its plan to review the list of 33 categories of people, including the Dalai Lama and Vadra, who are currently exempted from frisking at airports in the country.
The Home Ministry has said it does not consider the threat perception to Vadra serious enough to warrant his inclusion in the 'no-frisking' list but advised the Civil Aviation Ministry to take a final call after consultation with the Special Protection Group, which guards his wife Priyanka Gandhi.
As of now, Vadra is not frisked at airports if he travels with an SPG protectee. If he is removed from the elite list, he would be subjected to frisking at all airports even if he travels with an SPG protectee.
The Civil Aviation Ministry, along with Bureau of Civil Aviation Security, is expected to begin the review of 33 categories of people with an aim to trim the list.
The current no-frisk list includes the President, Vice President, Prime Minister, Union Cabinet Ministers, Leader of Opposition, Supreme Court Judges, High Court Chief Justices, Chief Ministers and their deputies, Governors and Ambassadors.
Those who are protected by the SPG, such as Vadra's wife Priyanka Gandhi and brother-in-law Rahul Gandhi, are also not frisked.