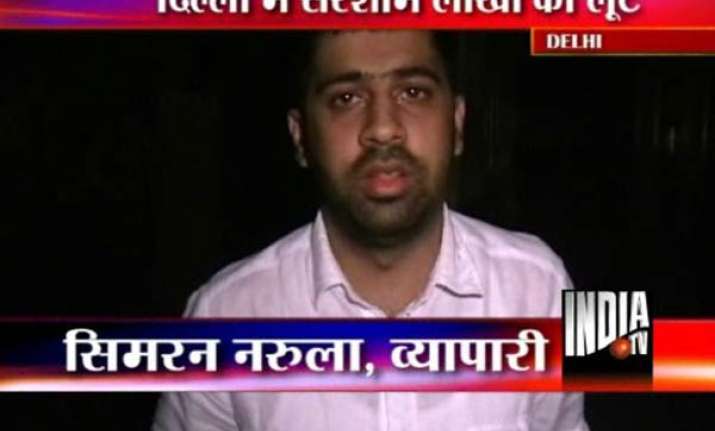 New Delhi, Jun 8 : Four robbers allegedly robbed Rs 5 Lakh cash from a furniture merchant Simran Narula in West Punjabi Bagh on Tuesday night, the victim alleged. 

As Simran came out of the car outside his home at around 8:45 pm, a white Skoda car came and stopped near him. He saw three masked robbers rushing towards him. Before he could understand anything they tried to snatch the bag that contained money. When Simran resisted they started beating him up.

The fourth robber who was sitting inside the car also came outside. He was carrying a pistol. He tried to fire at  Simran thrice but the time pistol misfired.

"They were abusing and beating me. They hit two-three punches on my chest and slapped my face. I tried to defence but they managed to escape away with the money", said Simran.

According to Simran's neighbours, the robbers had done a recce of  Simran's activities. They observed the white Skoda car coming near Simran's house for three days continuously. The robbery has been recorded on CCTV camera  installed at Simran's neighbour's house.

Despite informing police about the CCTV footage of the incident police didn't turn up to collect the CCTV footage.