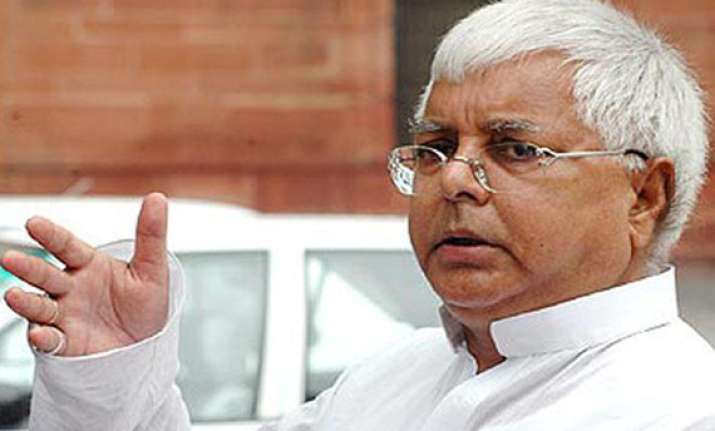 Patna: RJD leaders and legislators conducted 'hawan' and special prayers at party headquarters here for the well-being of their chief Lalu Prasad, who underwent two major heart surgeries at a hospital in Mumbai today.  
RJD state president Ram Chandra Purvey led the well-wishers in conducting the 'hawan' (sacred fire) in the company of MLAs Umakant Yadav, Faiyaz Ahmad, Ram Awatar Paswan and several others. It was preceded by reciting of divine names of God.
As oblations were offered in the sacrificial fire amid chanting of Sanskrit hymns, slogans of 'Lalu Yadav Zindabad' (Long live Lalu Yadav) by party supporters rent the air.
"Our leader Lalu Prasad, the well-wisher of the poor and downtrodden of India, is ill and is undergoing surgery in Mumbai. We are praying in front of Lord Krishna for him so that he gets well soon and returns among us to take the nation and its people to greater heights," Purvey told reporters.  
RJD leaders and workers from the Muslim community, led by party spokesperson Ejaz Ahmad held special 'dua' (blessings) prayers at the party headquarters seeking divine intervention for speedy recovery of Prasad.  "We have performed prayers for Prasad as he is the tallest secular leader in the country. His speedy recovery is necessary for the society," said Ahmad.
The former Bihar chief minister has been diagnosed with 'aortic stenosis' and is undergoing two major heart surgeries at Asian Heart Institute in Mumbai to replace the aortic valve and repair the aorta.