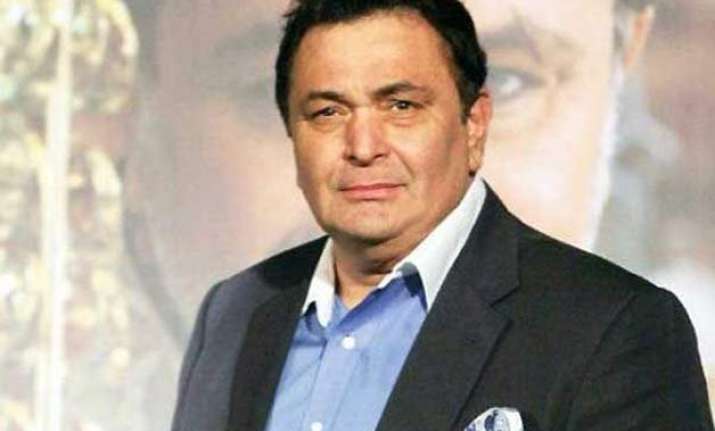 Rishi Kapoor's tweet on beef ban in Maharshtra has created an uproar on the microblogging site.
Rishi Kapoor sparked outrage when he tweeted  through his  account @chintkaps: "I am angry. Why do you equate food with religion?? I am a beef eating Hindu. Does that mean I am less God fearing then a non eater? Think!!"
The veteran actor is facing what he calls "nonsense" for his comment on the beef ban in Maharashtra.
The irate actor feels he is being targeted for no reason. He said, "I am being abused. My family is being abused. As if we are a family of cow-killing infidels. What nonsense."
Recapping the events that lead to the controversy, Rishi said, "I was shooting on Sunday 15 March at a five-star hotel. We took a break for lunch in the coffee shop where we had gone for buffet lunch, I suddenly see venison, kangaroo and lamb meat on offer… red meats of all kinds."
"I told my colleagues, this is the effect of banning beef. They start killing other animals for meat. Never in my life have I seen venison, which is deer meat — the deer was dear to Bhagwan Shri Ram, we were told -- being served in any restaurant. And kangaroo meat in India," the actor added
Rishi then tweeted his thoughts on the matter. "I said something about the beef ban and suddenly the entire nation took off on me. You can't deny the fact that animals are cut for meat. Hindu organizations that have attacked me. They want me to be vegetarian. But I am not! And that's my choice."