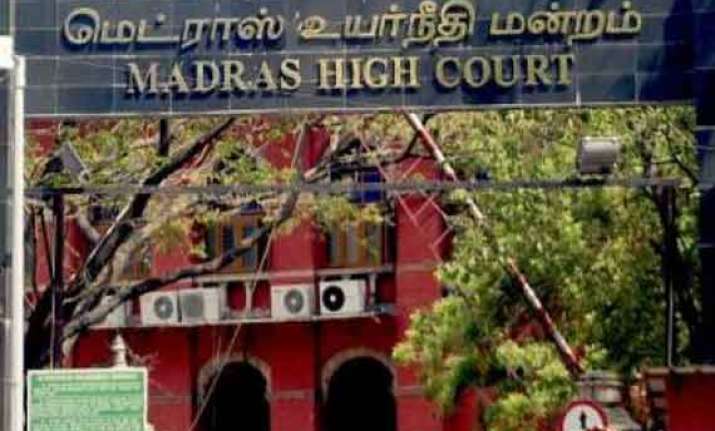 Chennai: Madras High Court yesterday granted 15 days ordinary leave to retired colonel Kandasamy Ramaraj, serving life imprisonment for shooting dead a 13-year-old boy in July 2011, to undergo cataract surgery.  
A vacation bench, comprising Justices Aruna Jagadeesan and S Vaidyanathan, granted the relief to the retired colonel on a petition by his wife, stating that her husband had cataract in both eyes and had lost 60 per cent of his eyesight.
Besides seeking one-month ordinary leave for the surgery, she wanted her husband to be shifted from Central Prison at Puzhal in this city to central prison at Madurai, as she was unable to travel to Chennai every time she wanted to meet him.
In July 2011, Dilshan was shot dead by Ramaraj, who was staying in an army bungalow after his retirement, while the boy was plucking almonds from a tree in the army complex.  
On April 20, 2012 a Fast Track Court found him guilty and sentenced him to life imprisonment. In December last year, the Madras High Court confirmed the FTC order.  Ramraj has served more than three years in prison so far.
The court said the wife's plea for her husband's surgery and treatment at a hospital at Madurai was fully justified and it was open to her or her husband to make a representation to the authorities concerned to shift him from Chennai to Madurai central prison.  
"After such a representation is made, authorities should pass appropriate orders for detention of Ramaraj permanently at Madurai within 48 hours.
If authorities concerned feel that Ramaraj should not be housed at Madurai and be detained only at Puzhal, it is open to them to pass appropriate orders."
Stating that Ramaraj should be brought back to the prison after 15 days, the judges asked prison authorities to provide him fool-proof security during his leave period to ensure his safety and security.
The matter would be heard by a regular bench of the court on June 23, the vacation bench said.