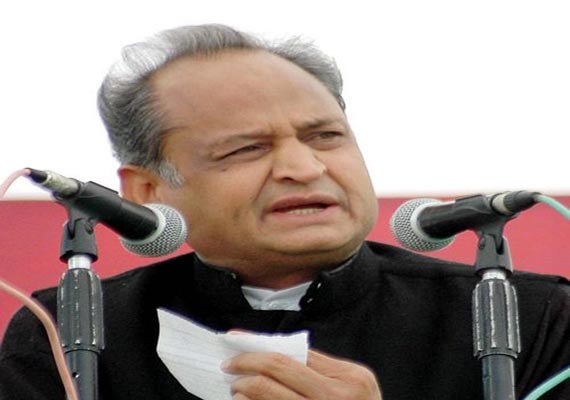 Jodhpur, Jul 26: Terming politicisation of proposed refinery at Barmer as "unfortunate", Rajasthan Chief Minister Ashok Gehlot yesterday said the plant would help in the state's progress.
Everyone should welcome and support the project as it is aimed for the development of the state, he said here.
Rather than creating controversy, opposition parties should extend support to the project, he said.  
Earlier, the refinery was proposed at Leelala village of Barmer district, however the location was later shifted to Pachpabara area of the same district.
Despite the criticism and allegations by the opposition parties, it has been ensured that the project remains at Barmer, he said.
Gehlot along with Union Health minister Ghulam Nabi Azad visited AIIMS here and thereafter attended a function to distribute of laptops and cheques for the cycles to the meritorious students at Magra Poonjla.
Meanwhile, BJP state chief
Vasundhara Raje
during party's Suraj Sankalp Yatra at Pali said that several schemes announced by the Chief Minister were an "eyewash" and yet not implemented in the state.