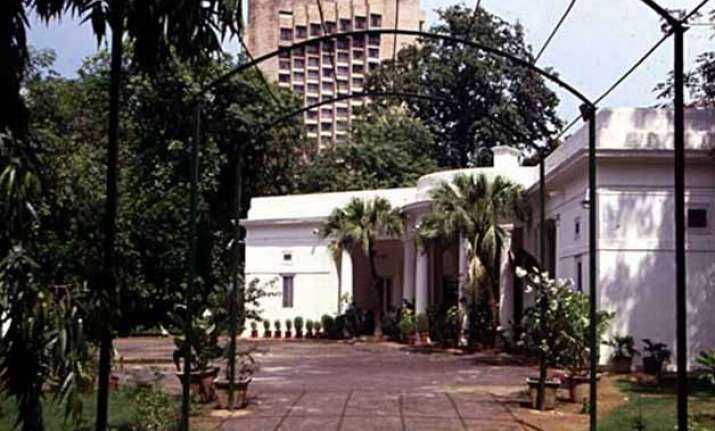 New Delhi: The Lutyens Bungalow Zone (LBZ) in the national capital may be reduced by 5.13 sq km, if a proposal in this regard is approved by the government.  According to a report submitted by Delhi Urban Art Commission (DUAC) on the behest of the Urban Development Ministry, the LBZ area is proposed to be reduced by 5.13 sq km to 23.60 sq km from the present 28.73 sq km.
On a direction from Urban Development Minister Venkaiah Naidu to put up proposals for the fresh demarcation of LBZ in public domain, the department uploaded the report today on its website and has sought views from the public.  
There were several representations form various organisations and individuals on the issue of demarcating LBZ and based on that, we have sought suggestions and objections to the proposal, a senior UD Ministry official said.  
As per the Minister's direction, the DUAC report has been uploaded on the Ministry's website (http://moud.gov.in) inviting comments/views/suggestions to be sent to Secretary, DUAC by post or mail (lbzguidelines@gmail.com) by October 15.
This is the first time public views are being taken into consideration before demarcating LBZ. Such a process was not done when the first and second demarcation was done in 1988 and 2003, respectively.
The LBZ area of 25.88 sq km, demarcated for the first time in 1988, was expanded to 28.73 sq km in 2003 by including areas such as Babar Road, Bengali Market, Sundar Nagar, Jor Bagh, Panchsheel Marg, parts of diplomatic area in Chanakyapuri.
DUAC has proposed to keep the LBZ boundary close to the original one envisaged by Sir Edwin Lutyens in 1912 while removing the transformed/commercialised areas/modern colonies which do not bear any semblance to the Lutyens Bungalow character, and retaining green areas which were included in LBZ in 1988.
Accordingly, it has now proposed to exclude areas such as Jor Bagh, Golf Links, Sunder Nagar, Bengali Market, Ashoka Road, Mandir Marg, Panchsheel Marg, Sardar Patel Marg and Chanakyapuri from LBZ area, as per their report submitted to the Ministry of Urban Development on August 12 Premises of Supreme Court of India which was deleted from LBZ in 2003 is now proposed to be included in the LBZ.