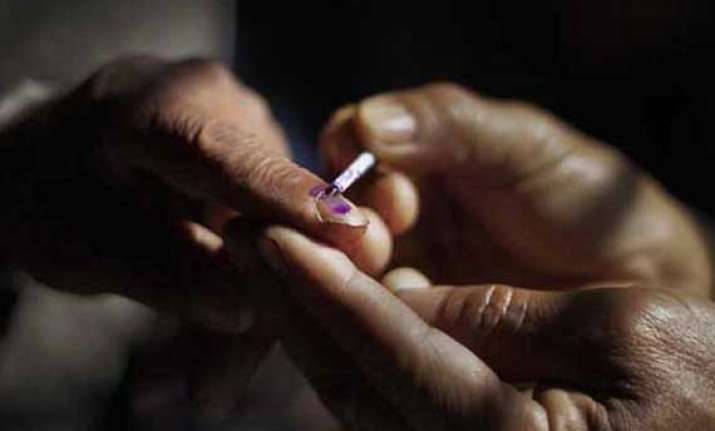 Varanasi: Coming out in record high numbers to vote despite scorching heat, people of Varanasi today sealed the fate of BJP's Prime Ministerial candidate Narendra Modi and AAP's Arvind Kejriwal in a fierce Lok Sabha battle, where their rival Ajay Rai of Congress landed in trouble after wearing the party election symbol to polling booth.
Police registered an FIR against Rai for alleged violation of election laws and breach of poll code of conduct, after Election Commission ordered an enquiry into the matter. 
The total polling percentage reached a record 56 per cent by 6 PM, as against less than 43 per cent in last Lok Sabha polls in 2009, even as temperature soared to 43 degrees.
The polling, held amid massive security arrangements, was largely peaceful and no major incident of violence or booth capturing was reported. Police had to resort to mild use of force at some booths after people complained about names being missing from the voters' list.
Both urban and rural areas recorded high voting. Members of the minority community were seen coming out in large numbers to vote.