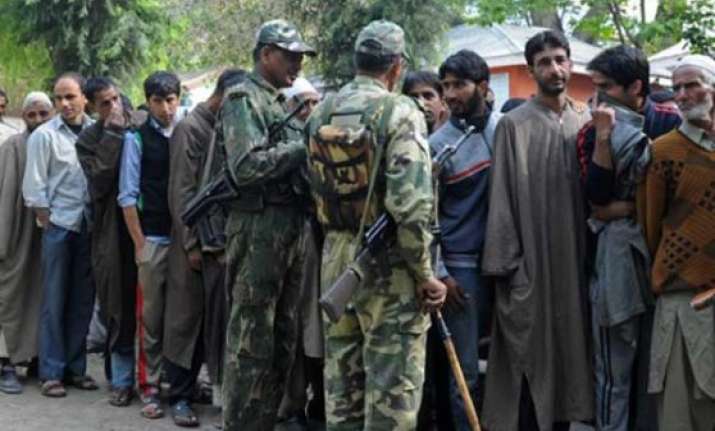 Srinagar: The Indian Army said it was ready to ensure a safe environment for conduct of assembly elections in Jammu and Kashmir whenever the Election Commission of India fixes the dates for the exercise due before the end of this year.
"From the security point of view, we are ready to ensure a safe and peaceful environment for the conduct of the elections in Kashmir," General Officer Commanding of the Army's 15 Corps Lt General Subrata Saha said on Tuesday.
Asked if the time was right to hold elections in the flood-ravaged state, Lt Gen Saha said that is a call for the Election Commission of India to take.
In response to a question, he said there was no significant increase in the infiltration from across the Line of Control in the Valley during the period of floods last month.
"The figures for infiltration attempts are at par with those for the month of August," he said.
Lt Gen Saha said the army, however, is ready to take on any challenge on the infiltration front.
"The anti-infiltration grid has been active even when the Army was busy in carrying out the massive rescue and relief operations in the flood affected areas of Kashmir. We had a number of successes at the Line of Control even during the month of September," he said.
The army officer said there will be no lowering of the guard along the LoC in view of the recent snowfall in the higher reaches of the Valley.
"The snowfall late last month was just eight to 10 inches high. From experience, we know that this snow melts away and will not close the passes across the LoC," he added.