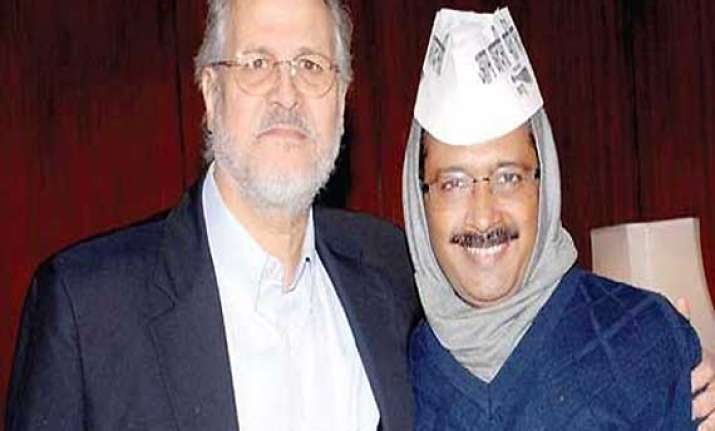 New Delhi: The Lt Governor of Delhi Najeeb Jung has forwarded the entire Jan Lokpal Bill issue to the Ministry of Law and Justice for a final opinion on the constitutional position.
A press release issued by the Lt Governor's House says, "despite the predominant view that there is need to send the proposed Bill for prior consent to the Union Government through the LG, the Chief Minister feels that there are opinions to the contrary and he has obtained the legal opinion on the same.  To avoid any dispute in the matter and to obtain full clarity,the LG has referred the matter to the Ministry of Law and Justice for a final opinion on the constitutional position."
The press release says: "It is very important to combat corruption and therefore the Lieutenant Governor shares the same values as the Chief Minister to avoid corruption at all levels.  The question is the need to follow procedures as mandated under the Constitution of India.
"The question addressed to the Solicitor General was not on the content of the Jan Lokpal Bill because as indicated by the Chief Minister the Bill had not been sent to the Raj Niwas.
"However, since the Chief Minister in his earlier letter dated 31.1.2014 had written to the LG indicating the intent to introduce the Jan Lokpal Bill on the Floor of the House and to have the issue discussed and passed in a Special Session at the Indira Gandhi Stadium, the LG had asked the Solicitor General to opine on the constitutional validity of introducing such a Bill.
"The Lt. Governor also highlighted that as per Rule 34 of the Transaction of Business of the Government of NCT of Delhi Rules, 1993, any such Draft Bill should have been sent to the Lieutenant Governor before placing it before the Council of Ministers and this was not done.