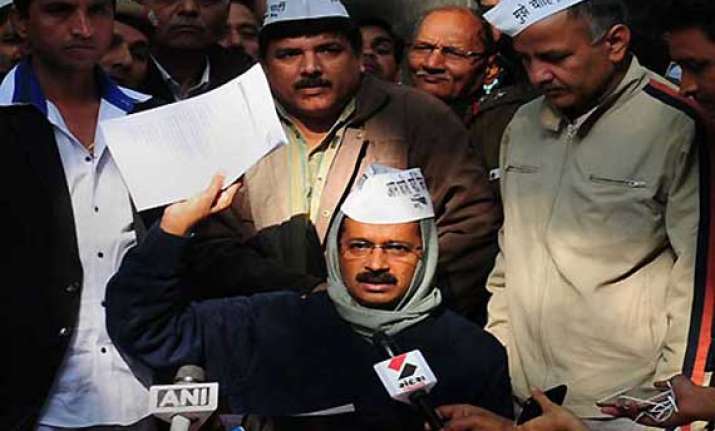 New Delhi: Forty-nine days after he took charge of the Delhi government, Chief Minister Arvind Kejriwal Friday resigned.
The decision to resign came following a tumultuous day in the state assembly where combined Congress and BJP legislators defeated his party's attempts to introduce its signal Jan Lokpal bill, which the Aam Admi Pary (AAP) says was meant to curb corruption in high places.
Read what Kejriwal wrote in his resignation to Delhi LG.